Do you want to know the best romantic plans to enjoy as a couple?
Below, you will find various alternatives that will help you decide on the best plan, surprise him and make him fall in love even more!
You can also know how interested he is in you with the Love Interest Calculator and discover the keys to attract him to you with the Magnetic Desire Method.
ROMANTIC ANNIVERSARY PLANS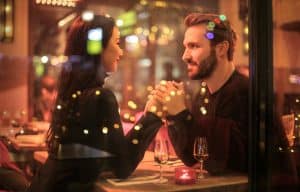 Show your partner how much he is worth and how much you care, make him feel special and loved!
Take a look at the following options romantic planss to celebrate your anniversary and live a unique and intense experience.
1. ROMANTIC DINNER
Plan to visit a romantic restaurant with your partner, try new flavors and aromas, also enjoy their company to the fullest and celebrate your love.
Also, dare to dedicate best compliments for your husband and fall in love much more.
Get to know the tips to prepare a romantic dinner at home at metroscubicos.com and surprise your partner.
2. TRAVEL
Celebrating your anniversary will be a very good excuse to disconnect from everything and travel with your partner to strengthen the relationship.
Take the opportunity to go to that place you have wanted so much, it does not matter that it is not very far, your company and a good space to share is enough.
They will be able to live new experiences together, discover new places, new people and new gastronomy.
Do not wait more!
3. FIRST APPOINTMENT
If you think that the first date you had with your partner shocked you, you can try to relive it by celebrating your anniversary in the same way.
If it was in a special restaurant or in some other place that you loved, go back there, what better memory than celebrating your anniversary.
Also, while you have dinner, remind your partner how much you liked that first date, say cute and captivating things.
4.SPA
There is nothing better than a good massage!
You can enjoy a couple's massage together, which will help you to be more relaxed to celebrate such a special date.
5. CAMPING
If you both enjoy nature, it's a great idea to celebrate your anniversary this way.
You can use a weekend to celebrate it, remember to pack your best attitude!
Take into account the weather and the place to carry out this activity, since not all seasons are indicated.
However, if you don't want to camp outdoors, there are many other sites that offer camping alternatives that can make the experience more enjoyable.
6. ECOLOGICAL WALK
If you and your partner love to enjoy nature but don't have time to camp, I recommend that you get up early to go for a walk.
It can be to a nature reserve or another place indicated for this. Remember to make the most of this experience.
ROMANTIC BIRTHDAY PLANS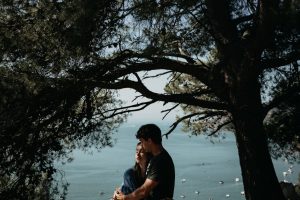 For the romantic plans anniversary, you should think about the tastes of both so that the evening is enjoyable for both of you.
But now the situation changes a bit, since it is your partner's birthday and you want to surprise him with details that are to his liking.
The best alternatives will be below.
You can also accompany the surprise for your partner with a happy birthday letter to my boyfriend, in which you express all your love.
Cheer up!
7. PARACHUTE JUMP

Yeah, I know you're thinking that skydiving wasn't on your bucket list. romantic plans; however, remember that you will please your partner.
If it's something he's wanted for a while, even if you don't like heights much, you can wait for him on the ground while he enjoys the experience he's dreamed of.
This way you will show him that for you the most important thing is his happiness.
8. CLIMB
If you want to surprise your partner on his birthday and you want to give him something with an adventurous touch, this option is perfect!
9. PARAGLIDING
If your boy loves strong emotions, this alternative is the right one for him or for both of you, if you decide to accompany him on this adventure.
Best of all, each one will have an instructor who will accompany them on the tour.
Dare to live new experiences.
10. AMUSEMENT PARK

yes for your romantic plans you plan to do something with your partner that is fun, but not as extreme as the previous options, then go to an amusement park.
You can celebrate his birthday in an exciting way and accompanied by laughter, lots of laughter.
11. PICNIC
If you don't want anything extreme to celebrate your partner's birthday, and for your romantic plans you think of something quiet, a picnic will be the best option!
You don't need to have a big budget, just a little organization.
If you want to know the tips to make a spectacular picnic, visit cocinafacil.com.mx
12. MOVIE NIGHT

If your partner wants to go see a movie that is opening, invite him to the cinema or enjoy a more intimate and quiet plan at home, yes, do not forget to make that moment something special!
ROMANTIC PLANS FOR CHRISTMAS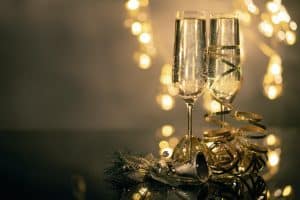 If what you want is to have a plan for the month of December and celebrate Christmas, here you will find what you are looking for!
Take advantage of this season to dare to do new things for yourself, for your partner and for the relationship.
13. SKIING
If your place of residence allows it or if you go on a trip to a place where you can enjoy this activity, do not think twice and decide to live a new experience.
14. ICE SKATING
The good thing about this option is that you do not have to live in a place where it is extremely cold; In some places, for this season, they offer this service with an ice rink for the enjoyment of their visitors.
Live this pleasant moment as a couple!
15. DANCE CLASSES
If you want to spice up your relationship, what better way to do it than with dance classes, give your relationship a twist!
Go ahead and sign up for a class, they will surely awaken your senses and will be full of romantic moments.
You can also end the night with a delicious dinner and share a nice conversation.
16. LITERARY COFFEE
If you both love literature, what better way to celebrate your company than to look for a good place where you can share a nice coffee and talk about a good book you are reading or talk about personal issues in the midst of the tranquility of that place.
The options are varied. You can also surprise him by giving him a book that interests him. You will captivate him!
17. COOK FOR YOUR PARTNER
Whether it's due to lack of time or because you don't like to cook every day, you and your partner go out to eat a lot, so surprise him by inviting him to a dinner prepared by you.
Of course, take into account their tastes and prepare their favorite food.
They could also agree and cook together; remember to say beautiful long love phrases while preparing the recipe.
Let's do it!
18. KIT MADE BY YOU
Let your imagination run wild and prepare a gift kit. You can do it in a basket or even with a recycled cardboard box.
Cover it with paper and put in it what your partner likes the most: it can be sweets, chocolates, wine, or whatever he likes the most and surprise him!
The previous proposals can be exchanged according to your intention, since they are romantic plans that will serve you for many occasions.
Get out of the routine and dare to oxygenate the relationship!