For many years it has been thought that men are the ones who should take the initiative to conquer a woman, because things have changed! and today I will show you 5 tricks to flirt and like men more.
Take the initiative once and for all!
Perhaps you have ever wondered how there are other girls who always have a conquest or seem to like many more men than you; To answer this question, we will teach you some tricks to become the best flirting and liking the boys.
It's not just about attracting them at first sight or just physically, but also seducing them a bit so they can't resist you, so stay tuned.
Stop waiting and dare to take the first step.
Be sure of yourself, bring out the best in you and try to have a good conversation, it is one of the most important things when it comes to liking a boy (along with a beautiful smile and naturalness).
I invite you to consult the text of Buscacita.com for more information.
Know the 5 tricks to flirt and like men more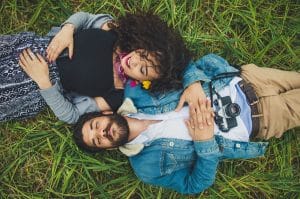 Trick #1: Get their attention, then take a little distance
Be confident and start the conversation, find a way to have fluid contact with him, this is the most important thing.
Everything will depend on the first meeting, if everything flows in a positive way, it is the best sign; but when you feel that his attention is all yours, it's time to take a little distance and be less available.
The effect will be rapid, since the human being is attracted to everything that he cannot have, so you will see how he begins to be more and more interested in you, looking for you and becoming all yours.
See also: Keys to influence the male mind.
Trick #2: You must be mysterious
To make men like you and keep them interested in you, you must have a touch of mystery, this is a magnet for them, but how to do it?:
Don't tell him everything about yourself right away
A good way to drive a man crazy is to leave him wanting to know more about you, so this is an essential point.
In this way you will make him want to approach you and tell him a little more, you will see how his attention grows and he will come closer to completing what you left unfinished.
Leave him intrigued for a few days, try not to see him too often at first, and you'll have everything you need to know how to attract a man.
Be patient
Avoiding haste is another key to liking a gentleman, avoid immediately adding him to his social networks, continue basing yourself on the mystery.
Let him take the initiative in this regard and add you to his networks, once he writes to you, avoid rushing to respond, take your time, but not too much.
How to get a guy's attention on social networks is easier than you ever imagined, it just requires a little prudence and cunning.
It's still mysterious
Don't show him that he has all of you, as this sometimes makes men lose interest.
Keep doing the activities you are used to, keep to your routine, go out with your friends, take time alone, don't spend all your time on him alone.
Let him know that he is not the only important thing in your life, this will also help you emotionally, in case the relationship does not turn out well and will avoid emotional dependencies.
I recommend you read the article: Female seduction strategies, it will surely interest you!
Trick #3: Look him in the eye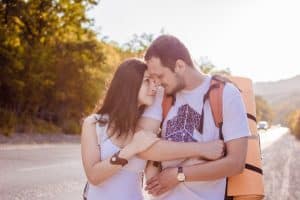 According to studies, couples in love look at each other up to 75% of the time, even if other people join the conversation.
Try to look the man you like in the eye, this is a good way to connect with each other, to feel closer while talking.
This may cause feelings to blossom, so if your intention is to make him fall in love, stare at him for long periods of time, this way he will feel your interest and may also start to feel the same if he really likes you.
Do you want to know more tricks to flirt and like men more? Keep reading and also do not forget the secrets of female body language!
Trick #4: Show him the best of you
Although this is more than common sense, it is one of the tricks that do not fail and that can sometimes be overlooked.
Whenever you go to see him, take a shower, put on your best clothes, a good make-up and you can't miss a delicious perfume that seduces him, there are even body creams with delicious fragrances, buy one and be noticed!
Seduce him in a subtle and elegant way, avoid falling into the vulgar, bring out your best qualities and flirt a little, men love this.
Trick #5: Make small jokes
This is a good way to start building trust between the two of you, in a fun and relaxed way.
Also, in this way, he will see that you can be a fun woman too and it is something that men like.
If you can make jokes that only each other understands, everything will get better and better.
Another recommendation that you can take into account is not to make too many jokes or take everything lightly.
Some recent studies claim that guys don't like funny women as much. Find the reasons in the article on elconfidencial.com and simply be relaxed and let things flow.
Also learn how to make a man laugh and you will surely have him surrendered at your feet.
What other tricks can help you?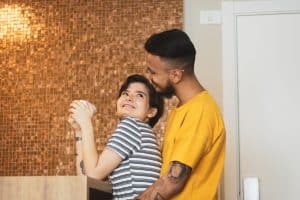 Describe your ideal man
You can start by asking him what his ideal woman would be like and then describe it to him when he asks you the same thing, in this way he will know that he is on the right track and that you really like him.
This also helps the complicity between the two to increase. Tell each other things, watch movies together, get to know each other.
have physical contact
It is a good weapon to seduce a man, touching is always something positive to like them and flirt with them.
You can start with a caress on the arm, on the shoulder or brushing his hands, these are crucial actions that will seduce him.
Avoid invading his personal space, make these contacts very subtle and then let him enter in confidence, as much as you decide.
There are many others tricks to flirt and like men more however, there is one that is infallible:
brag a little
Men like women who are self-confident, natural, without complexes. So let him know how comfortable you feel with yourself, without going overboard.
It is a good way to make the man feel how valuable you are, then he will have the need to take more care of what they have.
Now that you know the top 5 tricks to flirt and like men more.