Living with our loved one is one of the most enriching and beautiful experiences, but it could also become martyrdom, it all depends on the perspective with which this important sharing within a relationship is faced. Next, you will learn 7 secrets to have a healthy relationship and enjoy it to the fullest with that special person who makes your life happy.
Take careful note and put the following tips into practice!
Secret #1: Spend time together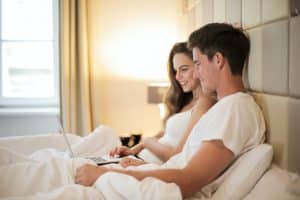 I am referring, specifically, to the fact of spending quality time together; that is, plan activities in which they can have fun and get to know each other better and better.
Remember that everything must be kept in balance; Your own space and individuality are as essential as staying together sharing common interests, so don't ignore it and living as a couple will be much simpler than you thought.
A good alternative so that you never run out of ideas is to make a leisure list, which will help prevent the dreaded monotony.
If you want to know a little more about how to avoid monotony in a relationship, I invite you to read the text of somospsicologos.es
Secret #2: Share housework fairly
It is ideal that they do not establish any role within the domestic tasks, in addition, it is recommended that they take turns, which provides equality and solidity within the bond.
Remember that the house belongs to both of you; Maintaining order and cleanliness of the home is a task that must be carried out together. This way they can lighten the loads and avoid headaches.
What's more, it would be very interesting if they had the possibility to program these tasks and do them together, put on some music and get to work! Surely it will be very pleasant for both and the bonds of love will be strengthened.
Secret #3: Dialogue, it is vital to maintain a healthy coexistence as a couple!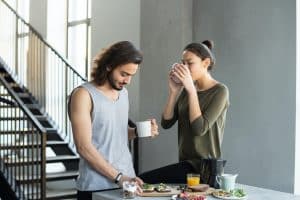 Healthy communication is one of the foundations of a good relationship, but it is also one of the most complex aspects of balancing within an emotional bond, even more so when living with a loved one.
Constant and conscious dialogue is fundamental; listening carefully to what the other has to say and making him feel valued is priceless, remember that it is also an important exercise within the communicative act.
The next time you start a conversation with your loved one, open your heart, internalize their words, let them know that you care about their feelings and thoughts, and that you are always available to listen to their words of love.
Secret #4: Resolve conflicts with emotional intelligence
The success of living together as a couple depends, to a large extent, on their attitude towards conflict resolution; That is when emotional intelligence plays a fundamental role when undertaking a negotiation to reach consensus.
According to expert colleagues "expressing what we greatly dislike and doing it tactfully, without offending the partner, helps the relationship; If, in addition, we offer alternatives or specific requests for change and the other is willing to take them into account, the love bond will significantly improve from the beginning"
Reciprocity in positive exchanges is a basic characteristic in the interaction of harmonious couples, but so is the construction of methods to solve difficulties with serenity.
I invite you to consult the text of ibcchile, it will surely teach you and guide you regarding the subject of overcoming conflicts as a couple!
Secret #5: Empathy will make them succeed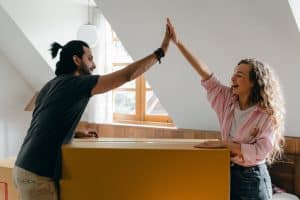 Having the delicacy of putting yourself in your partner's place will open your mind and facilitate the processes within the relationship. Empathy consists in understanding that the other is a different universe, but just as valuable as our universe.
If you participate affectively in the reality of your loved one, he will know how to appreciate it. He undertakes a new way of perceiving your partner, with more love and less criticism, recognizing and accepting their differences.
Secret #6: Personal spaces are very important
Although it is beautiful and significant to share as a couple, personal spaces are necessary so as not to put aside our being as individuals who need to develop, also, alone to strengthen ourselves.
We do not always have to be doing the same thing as the person who makes us sigh, this could cause us to feel drowned, therefore, to prevent this from happening, it is best to try to dedicate time to ourselves and allow the same to the person. understanding partner.
Remember that living together does not mean or imply being together all the time, each one must have their space, both physical and emotional.
Secret #7: Don't forget about your physical appearance

It is quite common that we neglect our appearance after spending some time living together as a couple, mistake, mistake, mistake! Work carefully on your physical appearance, do not abandon yourself; you must constantly awaken the passion in that loved one, do not let the flame of sensuality and attraction go out!
If you want to know how to be more attractive and surprise your boyfriend or husband, here are some tips:
Do some exercise, you don't have to take this activity to the extreme, but keeping yourself moving will be vital for your physical and mental well-being; you will look more beautiful and vital than ever.
Wear clothes and colors that feel good to you, that make you look sensual, but at the same time subtle. Show some skin, but leave some to the imagination; I also advise you to change your hairstyle or give your hair a new air, the novelty will come in handy for your relationship!
Don't leave flirtation aside, a deep look and a seductive smile will awaken a wave of feelings in your loved one, so activate that part of you and keep this aspect alive.
For no reason forget your personal hygiene, keep it more present than ever. Although it is true that living together as a couple will allow us to get to know the other in their most natural facets, to call it in some way, hygiene must reign no matter how much trust there is.
Now that you know the 7 secrets to achieve a healthy relationship, I invite you to put them into practice and consult the infallible Magnetic Desire Method, it is an excellent tool for building quality relationships!