Today I will share with you what you had been looking for so much: 80 intimate questions for my boyfriend.
As you well know, the healthy couple communication It is one of the most important tools to build a strong and stable relationship.
The ideal couple It must be based on trust, respect, patience and, of course, love.
Getting to know your loved one and discovering all their facets is a process that takes time, which is why it is convenient to know the 80 intimate questions.
You will have 80 alternatives at your disposal to find out what their hidden preferences and desires are, rather, everything you need to know about your partner.
Dare to explore intimacy from other perspectives, open your mind and pay close attention to their responses!
This fun quiz game will help you get out of the monotony, you will surely have fun!
To learn a little more about this topic, I invite you to read the article in magazine.costumer.es
Intimate questions for my boyfriend with a touch of mischief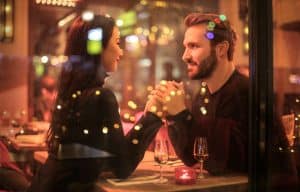 Start turning up the heat with these 50 awkward questions for your boyfriend that they manage to intimidate him a little and awaken a tempest of desire in his mind.
Take a look at the following options and don't forget to choose the right time!:
What is the part of my body that you like the most?
Before dating, did you fantasize about me?
Have you spied on someone while they take a shower?
At what age did you have your first kiss?
Have you fallen in love with any of your friends?
From 1 to 10, how important is the physical appearance of a woman?
What do you think about infidelity? Have you ever betrayed someone?
Is there something that makes you special? What is your main weapon to seduce?
What is the smell, taste or sensation that stimulates your senses intensely?
Tell me two words that describe your performance in privacy.
Could you tell me a little about your first sexual experience?
Have you had any type of intimate approach with a person of your same sex?
What does sex mean to you? Do you consider that it is a connection that can really be achieved through love?
Do you have any taboos regarding sexuality?
What ignites your passion?
How far would you be willing to go in the game of truth or dare questions?
Would you like to share any of your sexual fantasies with me?
Describe your ideal date
What is your most sensitive sense?
What is the most important thing for you in privacy?
Mandatory intimate questions for my boyfriend, what every woman should know!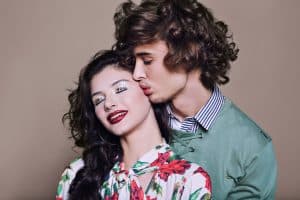 Sometimes, either out of embarrassment or fear of the possible answer, we let important questions slide that could give us valuable information about our partner.
Do not be intimidated and question without fear; below, you will find the best questions, strategically designed to know how to influence a man's mind
Do you have any fetishes?
What is the key, according to you, to having a perfect intimate encounter?
What is the most important thing for you in privacy?
Tell me what situation excites you greatly and puts your desire to the surface
Do you consider yourself a man with an open or closed mind in your sexual practices?
What makes you burst with pleasure?
Tell me something you would never do or let yourself do in bed
What do you like to do or have done to you in private?
What are your main erogenous zones?
Do you like to dominate or be dominated?
Are you traditional or do you like to try new things in your intimate relationships?
Have you had or would you like to have a threesome or experience some other unconventional practice?
What is your favorite type of lingerie?
Do you have any kind of insecurity when it comes to being intimate with someone?
How many sexual partners have you had?
Where would you love to have a sexual experience?
From 1 to 10, what is the importance of sex as a couple?
What things do you think feed eroticism?
Do you like to provoke or be provoked?
What do you think of casual sex?
Intimate questions for my raunchy boyfriend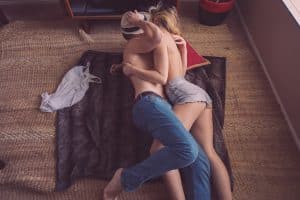 It takes more than attraction and desire to achieve an intimate encounter with your partner and enjoy it to the fullest, therefore, you must not forget the relevance of eroticism and the moments before the final moment.
Games and racy conversations are tricks that intensely incite and stimulate all the senses.
If you are interested in knowing a little more about these games or have more hot questions in mind for your conversation topics, I invite you to read "Truth or dare questions for my boyfriend" and "Daring questions for my boyfriend".
You will have many ideas and answers that are sure to surprise both of you!
What sexual practice do you find unpleasant?
What is the most sensitive part of your body?
What do you think of sex toys?
Do you think I'm sexy?
Do you think you're good in bed? Why?
Have you ever been obsessed with someone or do you think someone has been with you?
Are you a voyeur?
What music do you like to listen to in privacy?
Name 3 of the attitudes that you find most attractive in the opposite sex
Do I offer you everything you want from a woman sexually?
Dry, damp or wet?
If you were invisible, what mischief would you dare to do?
Have you fantasized about any famous actress?
Cold or hot?
Do you like to sleep in pajamas, with underwear or naked?
Would you dare to go to a nudist beach?
Have you had a bad experience in bed?
For what reason would you refuse to be intimate with a woman who is very physically attractive to you?
What is your favorite sexual position?
What would you like to do right now?
Intimate questions for my boyfriend that will intimidate him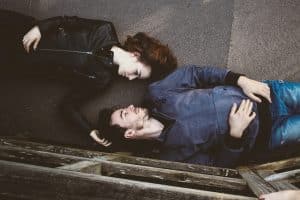 Do you want to intimidate your boyfriend a little and have all the power over his mind? Meet the subliminal seduction!
Keep reading, look at the questions, take careful note and consult the Magnetic Desire Method so you know exactly How to seduce a man!
Have you done it or would you like to do it in the water?
What do you think of poɿn? How often do you see?
Have you ever been surprised in an intimate moment?
Have you taken nude photos of yourself and sent them to someone?
At what age did you lose your virginity?
How many people have you loved?
Do you think that sex is the basis of a lasting relationship?
Do you like your partner to talk to you when they are in private or do you prefer silence?
Have you lied to avoid being intimate with someone?
What would I do if you found me giving myself pleasure? Would you be offended or would you join?
What is the smell and taste that drives you crazy?
Standing, lying or sitting?
Two, three or more times a week?
Have you done it outdoors?
Have you been intimate with strangers?
Caress, kiss, bite or lick?
Do you like to do it with the light on or off? Why?
According to your tastes, what is something that cannot be missing in intimacy?
Fast or slow?
What do you feel when talking openly about your intimate life?
Surely you are thinking: now that I am 80 intimate questions for my boyfriendHow to interrogate him strategically so that he doesn't get uncomfortable and, on the contrary, manages to raise the temperature and enjoy a moment full of passion?
Take a look at the following video and find out!:
The answer is simple, it is about being very subtle and adapting a space with dedication.
Keep in mind the lighting, the aromas and the music, this sets the romantic plans and softens the session.
Mentally prepare your boy with a good drink and start the quiz game.
Remember to look very attractive and impress his mind with each of your questions, he will not be able to resist your charms and will respond with fascination!
Finally, I invite you to consult the text of iztacala.unam.mx, it will surely interest you!