Do you feel like you've been struck by Cupid? Is there a guy who just by looking at you turns your world upside down?
Do you want to have the best phrases to dedicate to your crush?
Next, I am going to share a list with the most beautiful messages, keep reading and discover them!
Choose long, short, funny, or love phrases.
Now, with social networks, you can dedicate them in many ways, even by WhatsApp or on Facebook if you don't dare in person.
I invite you to read the article published by scielo.org.mx on love and new technologies, it sure interests you!
Funny phrases to dedicate to your crush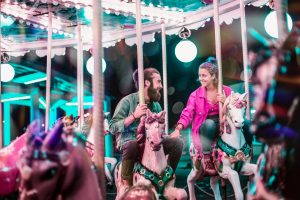 If you dare to give that special boy some words, there is nothing better than some funny phrases to dedicate to your crush!
A sense of humor is always important and is something that men highly value in a woman.
Choose one of these that I now propose, and if you want to risk a little more, try these love compliments
When you are near me, I feel like you are like the magic of a wave that comes to the shore full of foam, and for the first time in my life, I want to learn to surf!

Why study astronomy if I have you looking at me with those eyes like two stars all day?

I would like to be like the air: invisible to be able to caress you all the time without you noticing it and in any part of your body.

You should take a course to be a firefighter, because every time you're around, you light a fire inside me that I can't control.

I need you to lend me a Cupid arrow, so that you will always be with me.

Your face sounds like something to me, could it be that you are the love of my life and I have forgotten it for a moment?

You are the most delicious of candies, and I am hopelessly addicted to candy!

Have you cast a spell on me or is there some other reason why I can't stop loving you?

You are like a drug and I am an addict with no hope of recovery.

You are like a labyrinth: I would like to have the opportunity to decipher you.
Short phrases to dedicate to your crush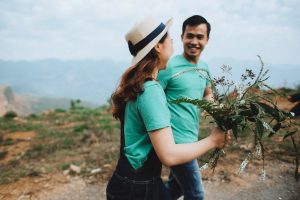 Sometimes it is not necessary to say much if it is about love, just a few words are enough to cover everything you feel.
If you want to impress someone with whom you are madly in love, but you do not want to bore him with a very long message, use these short phrases to dedicate to your crush!
You will see that with very little you can get excellent results, explore these and other phrases to dedicate to the boy you like.
I love you more than myself.

Don't go away from me, because I don't know how to live without you.

Remember: as I love you, no one will ever love you.

My heart lost its freedom, it has an owner: you.

I want to shout to the four winds what I feel for you.

For you I have reasons to live and dream.

Because with you I touch heaven and earth at the same time: I love you.

I don't want any more loneliness, I want you forever with me!

I have so much love to give you!

In my universe there is only room for you, only you live.

Although I may be nothing to you, you are everything to me!

I'm always thinking of you, you're the only image in my head.

Thanks to life for having known you, for being able to love you infinitely!

In each of my dreams, you are always present.

Having you is the only thing I need to be happy about.
Long phrases to dedicate to your crush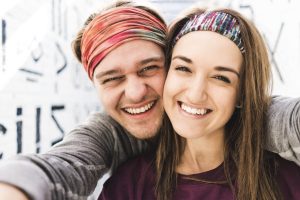 If you want long phrases to dedicate to your crush, that express everything you feel without fear of being wrong, here you will have the best of the lists!
You can also choose between these long love phrases, Christian love phrases, or love thoughts: The most complete selection!
But, first check the messages that I share with you below, maybe here you will find the way to show all that love to your special boy!:
I am jealous of the breeze that can be close to your skin and play with your hair without anyone being able to avoid it.

They make me jealous of the rain that surprises you with its summer freshness.

I am jealous of the sun that can warm you and reach you wherever you are.

You are like the sun that clears for me every gray morning and leaves its light in every corner of my soul where there was darkness before: your love is feeling that I shine every time I perceive the warmth of your gaze!

Only time will decide if one day I will be able to be with you or if this love will be only for me, but as long as I can and have life I will not stop loving you and wishing to be by your side for all eternity.

I know your way of speaking, your gestures, your smile, what you like and what you hate, what makes you happy, what makes you sad, I would give anything in this life because you wanted to know me and love me!

You can change the history, disguise the memories in your memory, change your address, your name, or even your planet, burn all the books and destroy entire cities, but you will never make him stop loving you!

It dawns wherever your eyes rest, the pain disappears and the bitterest scars where your hands touch;

dream wake up wherever you are.

For how long will I have to put up with this secret love that doesn't fit in my chest, for how long without telling you what I feel and running into your arms, for how long loving you without limits.

I never thought to fall in love with you, to feel this so deep that it makes me unable to control myself when I see you, when I hear you;

but that's how love is, it comes suddenly and destroys everything in its path.

I am tortured by your kisses that I do not have, I am tormented by the caresses that I want to share with you, I live in eternal suffering and infinite happiness for the love I feel for you!
Phrases to dedicate to your love crush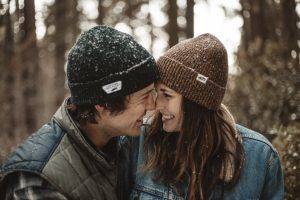 The best way to express a feeling as sublime as love is through words.
So don't hesitate to choose one of these phrases to dedicate to your crush and give it to that boy who makes you feel so many things just by looking at you or being close to you.
If you want many more messages that show your true love, you can also search these love thoughts.
You are in my mind all the time, I want to have you close to me, feel your kisses, your caresses, your smell… I never thought I would feel such a great love!

Because just saying your name is like seeing spring bloom.

I don't want any more winters in my heart!

I am a captive of your love and I would never want to be free, so pleasant is this prison of yours!

You are like an image of my subconscious, that over and over again, unintentionally, appears in my mind and makes me think of you.

I was like a little sleeping flower until you appeared and in the heat of this love that I feel for you, I was able to wake up in a thousand springs.

In your eyes I lose my way, I forget everything around me, my life ceases to have the usual importance, do not stop looking at me for a second!

It is not my fault that I fell in love with you, it is my heart that is crazy with love, and seeing you could not control itself, I love you!

If loving you is a mistake, I live happy to be wrong all the time.

Since I met you I am like a leaf in the wind wandering aimlessly until I reach your arms.

Your love constantly beats me, dominates me, controls me, but I would be happy to lose in every fight if it means I'm going to be with you.

I want to live intensely by your side, with you, I can't imagine any other possible way to be happy forever.

I feel that I have lost my mind, that I go crazy and without my own will when you are close to me, this love that I feel is crazy!

I want to feel the greatest romance with you and that nothing and no one prevents it.

I wish I could wake up next to you every morning, walk hand in hand together, love you, and grow old with you.

It is likely that many call this madness that I feel for you, that floods all my spaces and does not let me eat, sleep, or live if it is not with you.

Where have you been all this time?

Why have you never been near me before?

Until now I didn't know what love was.

I spend the days looking for stars and at night I think I see the sun.

My world is turned upside down, all that since I discovered that I love you!

When I say that I love you with all my soul, it is my heart that speaks sincerely.

I'm dying of melancholy just thinking about you, I need you so much next to me!
Phrases to dedicate to your crush on WhatsApp
There are many ways to declare your love. If you are a little shy, it is best to seek support in new technologies.
It is true that in person it can be a bit more difficult, so look at these phrases to dedicate to your crush on WhatsApp and send him the most affectionate of messages!
And, of course, if you do not decide on any of the ones that I propose here, you can find many more in this other list of phrases to fall in love with WhatsApp or in the verified phrases to fall in love with Facebook
Choose the most special!
When I hear your voice nearby it's like angelic music that sounds only for my ears.

The greatest of my problems began when you passed by my side, but also the greatest happiness.

When I can't see you, the sun goes out and the stars lose their shine.

All the money in the world, the greatest humanly possible wealth, is worth less than all the love I have for you.

You are my love, my accomplice, my friend, the blue prince of all my dreams!

Your smile defies the greatest of storms and makes the sunrise in my heart.

Everything loses its meaning if you are not by my side, everything shines more when I have you close, I love you!

This love stuns my senses, clouds my reason, loosens my legs, and makes me tremble, but it is the most wonderful feeling I have ever felt!

My only truth, my purest reality is only one: I love you.

There are only two words that I am dying to hear from your lips, only two words that I would like you to tell me one day: I LOVE YOU.

A single word from you is a tattoo for my soul and a balm that brings me back to life with joy.

I'm dying to tell you what I feel, I hope one day I'll be able to show you that I love you more every day.

Just hearing your voice I feel fireworks exploding inside me, what wouldn't happen if I were to kiss you!

From thinking about you so much I don't even remember my own name because only one image is in my head: you.

Your love is like the air I breathe, like the water I drink, like the food that nourishes me, I need you to be able to live!
Phrases to dedicate to your crush who is far away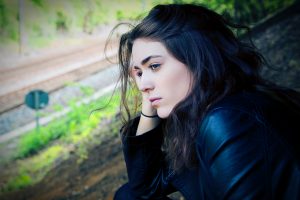 And if your loved one is not close to you right now, the best thing is to look for one of these phrases to dedicate to your crush who is far away and show him your love despite the distance.
The wall that exists between you and me is invisible, like this distance that now separates us and does not allow me to see you every day.

My love has wings and can reach you wherever you are.

I would like to be the moon so I can see you every night through your window and watch over your dreams wherever you are.

Time is the worst of my enemies when I don't see you, when I don't have you near me.

I am irremediably tied to your soul, no matter how far you are, I will not stop screaming with the thought of what I feel for you: I LOVE YOU!

So much desire and so much love that I have to give you is not enough, none of this is enough if you are so far from me, I love you!

Even if you're not around, I can't forget you for a second, you're always with me.

Since you are far away all the light has gone and I live in a perennial darkness, when you come back it will dawn in my soul!
To learn a little more about the subject of falling in love, take a look at the article on redalyc.org
Phrases to dedicate to your crush and declare yourself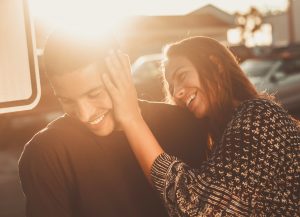 You feel crushed with love for a boy, it's like an uncontrollable passion that cannot live in secret and you have to tell him what you feel.
Why don't you choose one of these phrases to dedicate to your crush and declare yourself?
In this list, you will find the exact words to express what is inside your heart.
And if what you have below is not enough for you, you can always choose one of the phrases to captivate a man.
The love I feel for you, like everything truly beautiful in this life, is invisible until one day you notice it.

I refuse to hide what I feel, I need to shout it, paint it on every wall, publish it all over the web, put it on the front page and on all the news.

But the bottom line is that I want you to know: I LOVE YOU.

Past things are like our luggage, they are the reflection of what we live: I want to be part of your present, your future, and be with you always.

You are the only reason I know what love is and want to be with you every day: I love you.

I love you for how you are, with your virtues, your flaws, and no matter how you feel about me: I just want to love you!

It is difficult to deduce how it happened, nor do I know when exactly, but I fell madly in love with you.

I want to see you again, maybe I'll dare to steal a kiss, a caress, to tell you that I love you.

Have no doubts: no one has loved you as much as I do, and no one will ever love you as I do.

My heart cries with so much love for you, will you give me the opportunity to show you what I feel?

I thank destiny again and again for having met you, I just want to be able to thank you for sharing this love with you, will you leave me?
You already have the best list of phrases to dedicate to your crush, you only have to choose the ones that express what you feel, and give him the best words of love!
If you want to search for many more, you can find other ideas in these seduction phrases and also in the phrases to fall in love: captivating ideas.