Perhaps, at some point in your life, you have asked yourself if it is true that a nail does pull out another naileven more so when we ended a romantic relationship and it was long and significant.
It is very likely that, during the first weeks of mourning, we feel devastated, sad, disappointed and refuse to go out or establish contact with other people.
But it is normal, due to the deep pain that the breakup causes you and not knowing how to stop loving to that person.
However, while it is good to spend time alone, it has been proven that new company and affection can speed up the healing process; Therefore, it is reaffirmed that a nail does take out another nailSo we have a broken heart.
Next, I will explain to you why this popular theory works so well and what are the benefits it offers you; It will serve you both on a personal level, to recover your security and self-esteem, and emotionally.
Remember that there is no evil that lasts a hundred years and can be learned how to heal a broken heart.
So, face the difficulties of life with the best attitude and conceive experiences as the best learning.
To learn more about the subject, consult the article from psicologia.unam.mx
Tips to get over a breakup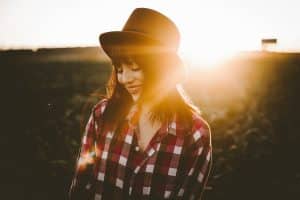 Before thinking about opening your heart again, you must leave the past behind and give the present the opportunity to surprise you.
when i say that a nail does take out another nailI do not mean that you ignore your feelings and instantly start another relationship.
Simply, I advise you to process your pain with maturity and do not deny yourself the opportunities that life can present you in the sentimental field.
Surely you have asked yourself: "why can't i forget my ex?", Well, the following tips will give you the answer and will help you recover your individuality, your self-esteem and overcome that great love:
Get rid of all your memories
At first it will be very difficult, but you must have an iron will to let go of everything that brings to mind an echo of the past.
If possible, change the place objects or move house, only then will you be able to forget your old love and take the first step towards your recovery.
Delete all contact you have with him
Delete his phone number, remove him from social media, and avoid contacting him or visiting the places you frequented when you were together.
You will see that, as the days go by, you will feel lighter and calmer, thanks to your symbolic exercise of detachment.
Also, in less than you think, you will realize that are you ready for a new relationship.
change your look
By changing your appearance, you will not only be strengthening your self-esteem, but you will also favor your transformation process.
Dare to innovate with a different style, get a cut that makes you look more beautiful or change the color of your hair.
Try to leave old habits behind and welcome a new era and, with it, a new look.
occupy your mind
Take advantage of your free time to do activities that you did not do before:
Go for a walk, read a book that interests you, go to the movies, discover new places, play sports, meditate, cook or meet up with old friends and family.
Ideally, your mind should be recharged with positive thoughts and dilute the negative ones.
Since the idea is that you get over your breakup quickly, take a look at the researchgate.net text
Renew your social circle
Try to renew your circle of friends and try to get away, even for a while, from the friends you have in common with your former partner.
This, in order not to disturb your mind with data about your life or your emotional state.
Enjoy your solitude and freedom
Take advantage of solitude to reflect and get to know yourself better.
It may be the perfect opportunity to face your fears and insecurities and strengthen your character.
Also, don't forget that now you have more time and freedom to do whatever you want without having to ask someone else's opinion.
Now you will make each of your decisions thinking only of your well-being, therefore, do everything that makes you happy!
Seek the help of a professional if you think it is necessary
If you feel that your grief is taking longer than normal, do not hesitate to consult a professionalsince you may be suffering from depression.
The first step to recovery is acceptance and habits to improve your self-confidence.
Take control of your life and ask for help if you think it is necessary, sometimes we require psychological and moral support to get ahead.
How to heal a broken heart?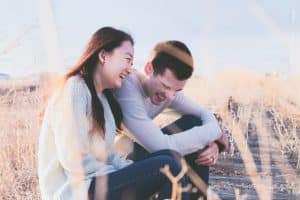 The most effective formula to heal a broken heart is, after regaining self-esteem and confidence, to open it again and share with someone else the best that lives in you.
Some research and studies carried out by relationship experts, among which it is worth mentioning that published by the Journal of Social and Personal Relationships, indicate that people who start a relationship shortly after ending the previous one, show a more positive attitude towards the present, a less damaged self-esteem, more confidence when seducing, with a great willingness to let go of the past and forget the former partner.
In this sense, we can conclude that a nail does take out another nail.
The secret is to act with emotional intelligence and focus on healing your heart.
It is proven that new sensations, especially those that are linked to falling in love, are healing, provide a lot of well-being and high doses of happiness.
It is not about replacing your old love or using this strategy to make this more bearable. love failure.
Each relationship is different, so live with intensity, without attachments and put comparisons aside.
Close and open chapters without fear, let everything flow naturally, live, love and value each day.
There is no point in lamenting the past or thinking too much about the uncertain future, knowing that the only really important thing is the present.
read how to forget my exsurely you may be interested!
Confirmed: a nail does take out another nail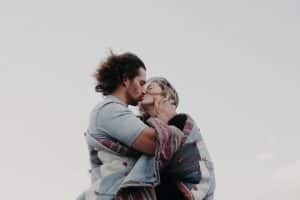 Once you leave behind the feelings of anger and anguish that a breakup causes and you feel in a state of rebirth, you will reflect a renewed version of yourself that will only attract positive things and people into your life.
Yes it is possible to heal and heal a broken heart, yes it is possible to forget and start from scratch, and yes it is possible to believe in love again!
On the other hand, if you are still in love with your old partner, you refuse to believe that a nail does take out another nailand, no matter how hard you try, you can't forget all the moments you spent together, I share these three options:
The choice is yours!