self-esteem in partner choice It is a very important aspect in successful romantic relationships.
When our self-love is healthy, this is also reflected in the person we choose to love.
In the same way, it happens when our self-esteem is low, that is, it affects the couple's relationship.
You might be wondering what this has to do with bonding, and you'd really be surprised to find out.
But, more than that, on this occasion I would like to tell you how self-esteem influences partner choice .
Also, I want to teach you why it is important to know and what you can do about it to correct it.
The idea is that you continue reading this article and thus you can discover what this topic is about.
So don't wait any longer and read on!
Low self-esteem brings unhappy relationships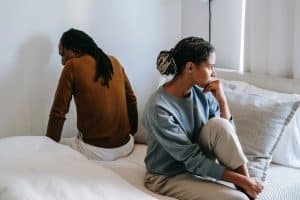 An important consequence of low self-esteem in partner choice It is the feeling of unhappiness.
This happens because when you have conflicts with loving yourself, they also influence how you love the other.
But why would this make you unhappy in the relationship? There can be many reasons, among which are the following:
-Insecurities
-Distrust
-Discussions
-Jealousy
There are a variety of other reasons, but I'm only mentioning a few so you know how much self-esteem influences how we love.
Among other things, how all this can make us unhappy in the relationship.
An example of this could be when a guy gets jealous when his girlfriend spends too much time with her friends.
But this jealousy is mainly caused by his low self-esteem, however, he prefers not to talk about it.
So for him this is a reason for unhappiness in the relationship and all because, in principle, he feels insecure with his low self-esteem.
So if you want solutions, you should not only learn how to control jealousy but also work on your self-esteem.
As you can see, self-esteem in the partner choice plays an important role and its success also depends on it.
High dependence on the partner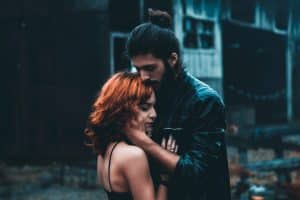 On the other hand, the lack of self-esteem in the partner choice causes a certain emotional dependency towards that person.
And why does this happen? There can be many reasons, but most are related to low self-esteem.
For example, this insecurity in the relationship happens if you feel that no one else is going to notice you …
That's why you do the impossible to know how to keep him by your side.
But in this case it is not how to keep a man in love .
Also, this can cause a lot of anxiety as you feel like you can lose it at any time.
So I recommend you take a look at your self-esteem before focusing on the partner choice .
Little by little you will see how things take on a much better aspect.
There is an imbalance in the relationship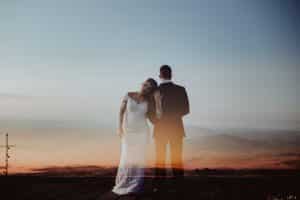 Another of the things that are affected in affective ties thanks to low self-esteem is the imbalance in the relationship.
This imbalance may exist because one of the two wants more than the other or because the commitment is not equal.
It can also happen that those false fears with self-esteem prevent you from enjoying the relationship.
Which results in that imbalance that damages relationships, all because the lack of self-love ruins it.
But this does not mean that there is no solution, on the contrary, if you work on self-esteem this will bring positive things.
Especially in the realm of love, good self-esteem helps us succeed and recognize the true love .
Now if you want the scale to balance, I recommend implementing the Magnetic Desire Method .
With this method and his powerful techniques, he will fall madly in love with you, so much so that he will not want to pass away from you.
So take advantage and try it, there is nothing to lose!
Doubting love in choosing a partner
Furthermore, low self-esteem partner choice It makes us doubt love, which makes it difficult to reach solid and lasting relationships.
So that you understand it better, I will give you an example with which you will better understand what I mean.
It turns out that you have a friend to whom you feel strongly attracted and you want to get his attention.
But you don't know anything about that stuff how to confess your love to a friend .
You imagine possible scenarios to confess your love to her, but in the midst of everything you start to assail many doubts.
In the end, you let yourself be carried away by those negative thoughts and end up giving up the idea of ​​conquering him.
You get a love failure without first risking confessing what you feel, all for not believing in yourself.
I know this as doubting love, but not only that, it is doubting yourself and the power you have to fall in love.
In the end, it turns out that this has a lot to do with self-esteem and how little confidence you have in yourself.
Contingent or conditioned self-esteem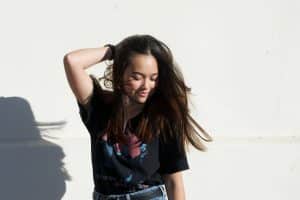 However, there is also another side of the coin in relation to self-esteem in the partner choice .
This has to do with contingent or conditioned self-esteem, which has to do with something very simple.
Basically it is a self-esteem that appears and disappears under certain conditions…
For example, when we have a partner and when we don't.
In other words, in a relationship we feel safe and have high self-esteem, but if it ends, our self-esteem will too.
So this leads us to have that permanent need to be with someone, it doesn't matter if it's not the right person.
So, this self-esteem greatly influences the partner choice because it is based on the desire to fit in with someone.
All because it scares us and makes us vulnerable to feel loneliness and we don't want that.
Attracting the wrong people in choosing a partner
In relation to the above, we could meet people who are not the right ones for us.
Or it could happen that, precisely because of low self-esteem, we decide to stay with whoever pays attention to us immediately.
It doesn't matter if we don't like him as much or if he's not who we expected, we just see that he noticed us and that's enough.
And the truth shouldn't be like that, we all deserve someone with whom we can feel comfortable and not question our self-love.
They very well say that the love of a couple should add and not subtract, and it is in this sense that we must question who we are with.
But before doing so, we must strengthen that self-love and try to separate it from other people.
Thus, the partner choice what we do does not have to be affected verse.
The same is not too much Embrace Some attachments Advice on Love .
Inadequate selection criteria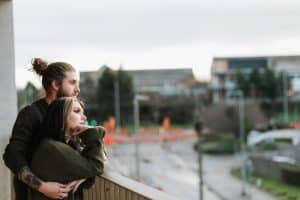 It is also important to take into account the selection criteria of the people with whom we want to share.
But this selection must be motivated mainly by our emotional maturity and self-confidence.
The idea is not to get carried away by what others say to fit in, which happens a lot when self-love is lacking.
We let others decide for us and thus we end up with wrong and unhappy people in love.
So what are the steps to follow? It is very simple!
Work on your self-esteem.

Take the time you need.

Define what you are looking for in a person.

Break with fears.
In itself there are no selection criteria as such, but if we do not know what we want, we will surely stumble a lot.
Therefore, the invitation is to take into account the four previous points, so your north will have more clarity.
Having these aspects resolved also responds to the how to know if he is your ideal man .
We do not learn from past mistakes if self-esteem is low
Another important aspect of self-esteem in partner choice is that we do not always learn from the past.
This happens very often when our self-esteem is weak, which allows us to doubt ourselves.
For example, if we were in an abusive relationship in the past, but we are left thinking that it was our fault.
It is very likely that in future relationships we will experience new episodes of abuse, all because we do not learn from past mistakes.
But all this due to the influence of low self-esteem in the partner choice that does not allow us to reflect easily.
Without counting on what we acquired toxic habits hard to leave.
Now, if our self-esteem is very good, we will have more opportunities to realize those mistakes and thus not repeat them.
But hey, this doesn't mean we can't do something about it…
For example, reading this article is already a start to change.
What can you do?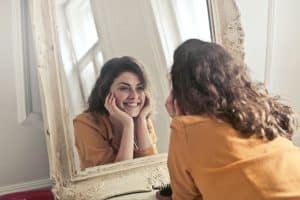 Although it sounds obvious, it is very important that you work and strengthen your self-esteem, in this way you will be able to influence the harmony of the relationship.
Remember that you must first be at peace with yourself to be at peace with others…
Therefore, it is recommended that you discover the benefit of self-control .
In addition, I also recommend you work on the habits to improve your self-confidence You will see that the way you project yourself to others improves.
When you feel that you have improved in this important aspect of your life, perhaps you can think of giving yourself a chance with someone, but without rushing.
Now, if you already have a relationship, by doing this work of self-love, perhaps you will notice positive changes in the affective bond.
Also, you can work on the healthy boundaries in a relationship for complementarity.
Here there are no losses, there are only gains, the idea is that everything you try is to improve, you will not regret it.