Would you like to know the best selection of compliments for your husband? Take a look at the following compilation!
One, six, twenty or fifty years of marriage? No matter how long the marriage has been, compliments will always be part of those little details that help keep a relationship alive and, even more so, between spouses.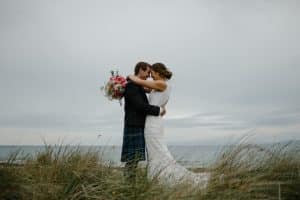 In this way you will also know how to make a man value the relationship more and, of course, you.
The marriage union goes beyond the idealization of love for life; It is necessary to cultivate it constantly so that it does not wither over the days.
For this reason, beautiful and romantic gestures, tender words and compliments should not go to a second level.
You may be wondering, what is the use, for sure, of giving your husband a few compliments?
Really, for a lot!; They can prevent the relationship from falling into the networks of monotony and keep interest, spontaneity, alive, the flame of love and, why not, of passion.
So:
The best thing about compliments is that you can give them anytime and in any way!
You can make your husband wake up in the best way with a compliment in the morning, make all the stress of work disappear thanks to phrases of love for your husband, a call or a compliment in the afternoon.
As well as stimulating him with a good compliment at night; the choice is yours, let your imagination fly and that's it!
Without further ado, here are some compliments for your husbandready to be used and give a plus to the relationship!
short compliments for your husband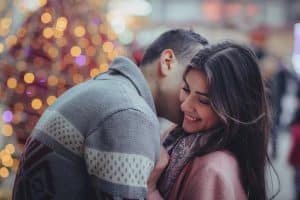 Getting engaged and wanting to spend the rest of your life with the same person is a decision based on love.
Reaffirming this feeling is essential for the health of the marriage relationship. These are my recommendations for compliments for your husband short and simple!
You are my soulmate and I want you by my side always.
I love that you are the last thing I see when sleeping and the first thing when I wake up.
I am proud to have you by my side.
Being with you is like living the best dream every day.
I couldn't ask for a better life than the one I share with you.
Every day I love you more and I want my life by your side.
With you I feel safe, loved and happy.
You are the owner of my kisses but also of my heart.
I love that you are always there to listen to me.
You are the arms that lift me up day by day.
You are my best adviser and my only love.
You are exactly what I asked for.
You are not my first love, but you are the best of my stories.
My home is where you are.
I have found in you everything I need to be happy.
In short, I will tell you that you are my everything.
Marital status: happily married to you.
You, my favorite moment.
If they give me a choice, I'll stay with you.
It's not "you and me", it's "we"
Compliments for your husband of love
Melt him with love and remind him of his place in your life! take a look at these compliments for your husband and fall in love with the power of words!
I never dreamed of a prince charming, I always dreamed of a warrior like you who would fight alongside me.
You are not perfect; but I still love you as you are.
How nice to find the love of your life every day in the same person.
I would say yes to you a million times more.
I like your perfume, you smell like the love of my life.
The best thing in my life is being in yours.
You are the world's way of telling me how beautiful life is.
"I would love you in any way, in any world, with any past"
I love you, but it's not that bad, it's forever!
You are the best gift, my favorite song and the movie I would see again a thousand times.
What I want with you I don't want with anyone else.
With you I don't want a happy ending, I don't want an ending!
If you want to know the key to a happy marriage, read this article from amazingfacts.org
Funny compliments for your husband
Although marriage is quite a serious commitment, it is very important to give it a fun touch to avoid tedium and boredom.
Here are my fun options! compliments for your husband!
I love you like ducks love: duckforlife!
You are not Google, but you are everything I seek.
You have an I don't know what, that turns me on you don't know how, but that I like you don't know how much.
Of all the places I've been, the best is by your side.
The smile is mine, but the author is you.
On the one hand I like you and on the other, too!
Make love to me, but of your life.
I don't need you, I prefer you!
May our love be like the sea, may the beginning be seen but not the end.
My favorite coffee will always be the one with your eyes.
You crossed my path and I forgot where I was going.
nice compliments for your husband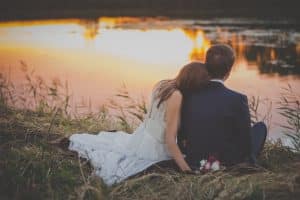 May tenderness never be lacking in your marriage, tell him how much you love him and how lucky you feel to have him as a husband and life partner!
Wow him with one of the following heartfelt and cute compliments!
For your sweetness, your patience and all the love you give me, I love you more every day!
You are worth it, the joy, the distance, the wait, the moments, the tears, the days, the nights, you are worth everything to me!
I love you and will love you all my life, and if there is a life after, I will love you too.
The time I spend with you makes love sweeter.
I will never stop loving you because I love you infinitely.
Your heartbeat is my favorite melody.
A minute in your life is better than a life without you.
I don't want the sun, the moon and the stars; I just want to be the woman who makes your life more beautiful.
It could have been cute, but you did it perfectly.
You mean more to me than words can express!
Compliments for your seduction husband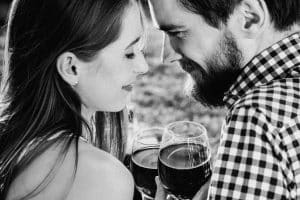 Do not forget the compliments in privacy! Keeping the flame of passion alive in marriage is essential and the perfect complement for the balance and stability of the couple.
If you show your husband that you want him and still see him as the best lover, you can enjoy a full intimate life.
A good strategy to attract him more is self-confidence, which you can improve by reading this note from mayoclinic.org
Let him know how much you enjoy him with a suggestive compliment that provokes and seduces him to the max!:
What good insomnia if I lose sleep over your body!
You are like red wine, I crave you every time!
I'm in a knot, will you undress me?
Because of temptations like you, there are sinners like me.
Your caresses have the power to take me to heaven and make me burn in hell too.
I wish you every moment; my desire for you is inexhaustible.
Don't wish me good night, give it to me!
My favorite food is your lips!
Kiss me!
I speak three languages, but my favorite language is yours.
I would like to have you by my side, or on top, it doesn't matter.
I love you above all things and below the sheets.
Your skin and my mouth have an appointment, some caresses and a pending life.
Take away my desire for you!
Since you have read the best compliments for your husbandit is time for you to know the Phrase Formula so you know exactly what to say to make your partner fall in love.
It also complements the Magnetic Desire Methodwhich will teach you how to continue seducing, with madness, the love of your life.
Do not forget that, in marital relationships, every detail, every word and every compliment counts to strengthen the emotional bond!