do you want to know how to conquer a friend and go from friend to girlfriend?
Controlling who we are attracted to is practically impossible. If you are reading this, you are in a situation that many people go through.
You ask yourself how to conquer a friendafraid of losing that beautiful friendship, but excited to think what it would be like if everything worked out.
Bring up the topic with your friend, or know how to get out of the friendzone to show him the quality you have as a partner can seem complicated. Finally, you don't know well how to get a guy's attention.
But by following these tips, you'll have the best chance of knowing how to make a friend fall in love.
From taking care of how to bring up the subject, using everything you know about it in your favor, creating a new environment to be more than a friend, to adapting to seeing each other as a couple.
Here you have all the tips to achieve that trip in the best possible way.
THE FEAR OF LOSING THE FRIENDSHIP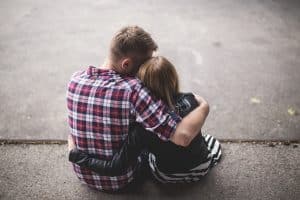 The first step in trying to win over a friend is almost never done out of fear. After all, the thought of him not reciprocating you or his great friendship being affected is scary.
As popular wisdom says: who does not risk, does not win.
By not taking that first step, only doubt will remain, so dare!
When talking about the subject, make sure it is at the right time and in the right way:
Have ready in your mind what you want to say; this will help you look confident and help avoid any misunderstandings that put you at a disadvantage.
Do it in a private place where they can have their space. If it's a favorite place for both of you, it will help you feel more comfortable talking.
Talk about how important your friendship is to you; still showing interest in it, make your intentions clear with him.
At that point it is important to listen very carefully to their response.
You may have one of three reactions:
He is interested in trying or reciprocates your emotions.
He's not sure about trying something with you.
He is not interested.
Each of these options gives you the opportunity to conquer it but with different "difficulty levels".
If he is interested, congratulations!
If you're not entirely sure, don't worry. Read on to learn more about how to conquer a friend.
Things will be able to move forward in the most natural way possible. Just be very careful with the uncomfortable questions.
Keep in mind that before starting this path, you must know that motivation is the pillar of your effort.
For this reason, I invite you to read about this topic in the article on vufind.uniovi.es so that you have it clear.
HOW TO CONQUER A FRIEND: WHAT YOU KNOW ABOUT HIM
If he isn't entirely sure or interested in letting you try something beyond friendship, things can get a little awkward.
Even if he is interested, it is best that he feels as comfortable as possible with you. It is clear that the advantage of being his friend is all the knowledge you have of him.
Everything he likes and dislikes, his interests, his secrets, his way of being in good and bad times, his qualities and perhaps one of the most important things: what he looks for in a partner.
All that knowledge and trust that your friendship has created gives you everything you need to show him how much he can gain from you.
Take advantage of that advantage!
• Use all that knowledge to make him feel comfortable with you, strengthen the connection you have and begin to get closer little by little.
• Feeling appreciated in a special way is something that touches any person; show him how much you appreciate those unique qualities that only you can see.
• Recognize the characteristics that you have, those that you know may find attractive as a couple and make them stand out.
How to use certain knowledge of someone to bring them closer, is something that we have already seen in a previous article, where in a section we talked precisely about whether your partner is cold the best ways to warm up your relationship.
You can review that article to learn more about how to use your knowledge about his past relationships to your advantage.
In any case, the most important key is listening.
This way you will be able to act with more prudence and precision according to the signals that that person gives you.
If listening is not your strong suit or you cannot grasp the advantages of this, I recommend you read the article on scielo.org.ve, in which you will be able to better understand the subject.
THE ATTRACTION OF FAMILIARITY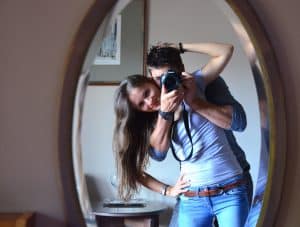 One of the reasons why we start to attract someone close to us like a friend is the attraction effect of the familiar.
When someone becomes a familiar person in our daily lives, it is easier to awaken that spark of attraction.
Becoming familiar to him is easy with the help of friendship, plus it's a way of knowing how to conquer a friend.
It is with that that you can go deeper into his life to change the environment to one beyond friendship.
time to move on
Use the moments in which you go out to make him feel comfortable and familiar as soon as you shorten that distance between friendship and partner.
Gradually increase your reach into their personal space. Learn to take advantage of the moments when you can be very close to him so that he can get used to it.
Always think about guiding things so that those moments of closeness occur between the two: do not force them.
Remember that the key is to be familiar as a possible partner, so that this idea grows in your mind. Do not become invasive or be an intruder in his life.
All of these points are useful in person. How to continue advancing in your plan how to conquer a friend when you can't see it?
Social networks are a good tool to create familiarity at a distance, having a presence even if you are far from him.
By using them regularly, the algorithms of each social network will take care of showing your activity to all your contacts.
This activity includes him, with things that regularly make you go through his mind.
Those things that are of your interest or of the interest of both will be noticed.
At Magnetic Desire Method You will find in detail all the techniques to become completely irresistible.
You will find all the techniques that can help you in this stage of the conquest here.
HOW TO CONQUER A FRIEND BY AVOIDING THE "FRIENDZONE" ATTITUDE
You may feel like you're in the so-called friend zone and telling yourself in anguish "I fell in love with my best friend«.
The "Friendzone" usually makes us think of a state of disadvantage and total loss, as something personal that indicates that we do not have enough to be appreciated as a couple.
This is nothing further from the truth, but in that perception there is something very dangerous.
Something that many people fail at is having the "friend zone attitude", believing that due to certain actions or type of relationship they deserve a person as a partner.
Thinking that it is almost mandatory that the person corresponds to them.
This type of attitude usually results in alienating the one you want as a partner and is a guaranteed recipe for ruining the friendship.
Be it because of the strong connection you feel they have as friends, the support you have given them in good and bad times, or simply thinking that there is no person who can value them more than you do.
Always keep in mind that each person looks for and sees things differently and this does not mean a love failure learn to overcome it.
Understanding and empathy are the main weapons to combat this attitude and be able to achieve how to conquer a friend.
Whatever his interest, if he sees something in you with which he appreciates that opportunity to be conquered, or he is not entirely convinced.
Understanding his point of view, respecting him and showing understanding is not only something that will protect your friendship from any danger.
It will also make him see one of the best and least common partner qualities you have.
MAKING HIM COMFORTABLE WITH A NEW CARE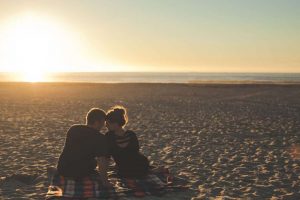 You have used everything you know about him to show that you have the best as a couple.
Getting closer little by little but firmly you are becoming someone familiar and as a possible partner.
All these changes that bring you closer to moving to a plane beyond friend will clearly have you excited.
But do not lose sight of the fact that sometimes changes can be scary.
In this stage of greater closeness, the most important thing is that both can enjoy a new type of affection between the two.
If you don't want all that effort to be in vain, take a good look The 25 Mistakes Women Make That Ruin Relationships And they could turn back everything you've achieved.
HOW TO CONQUER A FRIEND: LEARNING TO BE A PARTNER
This is the part you always hoped for how to conquer a friend.
He has seen your quality as a couple, you have aroused his full interest by approaching you little by little and with the great help of the Magnetic Desire Method.
You have correctly followed all these tips from how to make a friend fall in love.
He has seen how natural it is to be with you expressing and growing a new kind of affection.
Since you are achieving that shared place, the only thing left is to learn to be his partner.
Most likely you have heard him talk about his other relationships at the time of your friendship, or you have seen him behave as a couple with other people.
All this is very different from living it directly.
After the conquest, this is the final part; definitely the most entertaining part. Enjoy every moment to get to know the full version of each other.