One of the advantages of blind dates is that both people know very well what it is about. They are looking for someone who they can have that click with and start something together.
You don't have to wait to find someone somewhere, find out if they're available or not, start generating interest, etc.
How to know if blind dates are for you?; And, most importantly, how to get the most out of them?
Things are direct, so it can bring a lot of benefits. While some people find the idea of ​​a blind date to be somewhat forced. For others it is a simple and practical way to find a partner.
This article will give you exactly the answers to those questions.
Blind dates can be found through friends, family, colleagues, or the internet. Each option has its advantages and disadvantages.
Read on to find out if blind dates are the best way to find a partner for you.
Blind dates for acquaintances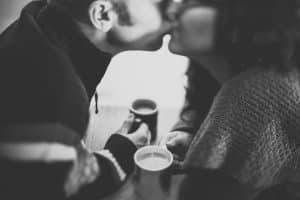 Why go to one of those agencies that arrange blind dates? Why use applications to find a partner?
Better take advantage of how well your family, friends and colleagues know you to have a better experience!
This thought has decreased in popularity with the use of the Internet since social networks have become more relevant now.
This is why getting friends and blind dates has become more popular. It's like a second life on the net as the article from mexicanadecomunicacion.com.mx says.
But getting help from your acquaintances is still a great option.
Think about this…
You have decided to look for a partner and it is something that you have told the people you trust. This is why you need tips to find a partner.
Fortunately, one of your best friends knows the perfect guy for you. She proposes a date because she thinks they would be the perfect couple. And if she is, all you have to do is create that spark to drive him crazy for you.
Creating that attraction is very simple, of course, if you consult the Magnetic Desire Method.
Blind dates have that mystery that can create the right atmosphere for a first meeting.
Advantages:
Family and friends know the qualities you're looking for in a partner, so there's a good chance they'll be someone who piques your interest.
Being someone your family member or friend knows, they will have valuable information that will help you win them over.
You come into contact with a person who is recommended from a trusted source, therefore there is less chance of bad encounters.
Disadvantages:
It is also possible, especially in colleagues, that they introduce you to someone with the sole intention of "fixing" that person's loneliness. So he may not be the right person for you.
When being referred by someone close to you, there is some pressure for you to continue seeing a person even though you are not interested.
Usually, blind dates arranged by friends are where a large percentage of couples are born. This can happen to you!
How to know if he is your ideal man on the first date it's as simple as noticing the right signs.
But if the idea of ​​finding a partner is something you prefer to keep private or you don't feel comfortable putting your acquaintances in the role of Cupid, there is always the second option…
blind dates online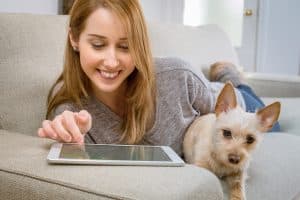 Although technically they are not "blind" dates, since you can get to talk to a person before the date, it is always a surprise to meet the true version of the person when the moment of the meeting arrives.
That is something that is very characteristic of blind dates, so I decided to include this option.
There are many platforms to meet people depending on what they are looking for: Tinder, Match, Badoo, Grinder, etc. There are even several applications to find a partner.
You have probably read or heard of some, but you have not dared to try them.
Choosing the right one and being clear about what you are looking for can save you a lot of time when it comes to finding a person of interest to you.
And if being so direct isn't your thing, dating sites aren't your only option. Social networks are a perfect alternative.
After all, how to get a guy's attention on social media it's not as difficult as it sounds.
you just have to learn how to seduce a man by chat 8 golden rules. Know all the secrets to achieve it!
Advantages:
Unlike how you meet someone on a blind date in person, where the first impression is made at the time of the date, online you have more control of the image you reflect through how you design your profile.
This is a huge advantage because you can modify this image as you wish to attract the type of person you want.
On sites to find a partner, you have the option to filter the type of people you meet according to your preferences: The music you like, the activities you are passionate about, the type of physique you find most attractive, etc.
Therefore, you can only see all the options that would be perfect for you. The chances of finding someone ideal for you increase!
Conquer on the first date it will not be a problem.
Disadvantages:
With the great advantage that you can show the best version of yourself, there is a certain risk of finding people who are not who they say they are.
Fake profiles are not only a waste of time, but also cause some unpleasant surprises.
Although this risk is highly unlikely, it is something you should consider.
Another possible disadvantage is finding someone who is ideal for you, but who is thousands of miles away. Arousing interest in someone and creating a connection is difficult when that person is on the other side of the world.
For some people, long-distance relationships are possible, for others, they are simply not in their plans.
The Internet is a very useful tool, don't be afraid to use it!
You have the great advantage of being able to do it on your time, on your terms and in the way that is most comfortable for you. You are always in control!
speed dating agencies
Between the unusual places to meet your partnerthere are agencies that create events exclusively for people looking for a partner.
They hold group blind dates, where each person has a time to chat with someone and then move on to the next person.
I don't doubt that this option has its advantages, but considering the pressure of waiting to find someone over time, among a group of people, the disadvantages seem to be greater. But that's not why it's a bad option.
If there is one of those agencies in your area, drop by and ask how they run such events and how they choose the participants.
Ask everything you need to know if it will be a comfortable environment for you. After all, the more comfortable you feel, the better the image you give.
That will always be a great advantage when it comes to conquering along with the female seduction strategies!
So are blind dates for you?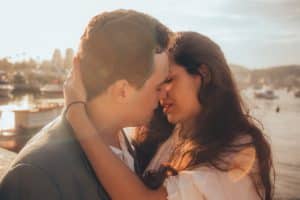 If what you like about finding a partner is the fact of searching, being in that "hunting mode" and not going directly to something specific like a date, perhaps blind dates are not the most suitable for you.
But, if all that process is something that does not appeal to you and you want to find someone with whom the intentions are clear from the beginning and you can create a strong connection, then blind dates can be a powerful tool to find your partner. ideal.
Ultimately it is relative, several issues may be at stake. One of them is self-esteem, if yours is strengthened, perhaps this influences the security you have for this type of meeting.
Now, if you don't know what a strengthened self-esteem looks like, you can read the text on campus.usal.es, there you will find information that can help you.
In addition, with the advantages and disadvantages that you have seen here, you will be able to make a better decision. Dare, take the risk regardless of whether it is with the help of your friends or the Internet.
Blind dates can end in a big story. Go for that boy you want for yourself!