When we are suffering a loss, many times we do not know what to do to avoid feeling so much pain, and it is true that this pain becomes more acute when it comes to knowing and understanding how to forget a great love.
Well, here you will know the best tools that you must put into practice to carry out this objective.
Although we know that it is painful, the best thing is to face it and emerge victorious from the battle between our brains and our hearts.
So wipe those tears away and read on because we'll tell you what to do when he walks away.
You will not only have the keys to know how to forget a great love, to that being that you loved so much or that you still love.
In addition, you will get what you urgently need right now: recover your self-love and pick up the pieces of your heart and put them back together.
It will be difficult, I won't lie to you, but not impossible; Besides, you can do it.
HOW TO FORGET A GREAT LOVE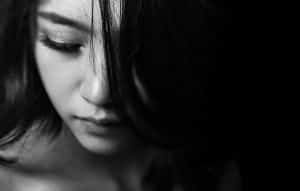 What is the first thing you should do? In order to discover how to forget a great love, Cry!: This way you will be able to let off steam and cleanse even your soul.
It is not good that you leave accumulated feelings inside you, which will make you sick in the long run.
Do it in the privacy of your room, yes! Don't stay crying all the time either.
Only what is necessary to take a little pain out of you, so you will take a weight off your shoulders.
In addition to this, keep in mind that falling in love did not happen overnight, you needed time to get to that point, right?
Now you also require time and calm to overcome this transitory stage of your life. when your partner walks away definitely.
For this, keep in mind:
1. Guilt:
It is normal that after a love breakup you have these feelings and ask yourself questions such as:
Why is this happening to me?
What did I do wrong?
What did I need to do?
Why doesn't he love me enough to be by my side?
Could it be that he already has another partner?
He cheated me?
Am I not good enough for him?
Changed me for someone else and is better than me?
All these questions arise from the insecurity that you are going through at the moment.
Neither is actually objective, since you were not the only one in the relationship and you must keep in mind that if it failed, it was because both of you did not do what was necessary to take care of it and maintain it.
Do not blame yourself for everything, with this you will only be able to victimize yourself and make that person who left begin to see you as an annoying person.
Also, keep in mind that you are unique and good enough for yourself and for someone else who is willing to meet you.
Perhaps in your head is the question:how to forget my ex?, and the answer lies in remembering your courage to achieve everything you set out to do.
Finally the ideal couple it will come at just the right time.
2. Duel:
To know how to forget a great loveit is of the utmost importance that you do not bypass this process.
Sooner or later you will have to do it and it is better to do it at once.
Get used to the idea that this person will not come back; It's hard I know.
Be brave to face this new challenge that life takes you, put on your best shield and finish the battle as a winner.
In the same way, we recommend you read the article on redalyc.org, whose content revolves around coping with love breakups.
You will surely find useful things for yourself in this reading.
3. Do not remember only the good:
When we are experiencing a loss and need to know how to forget a great love, there is something that does not allow us to move forward and it is the fact of remembering only the good things.
Which makes us feel worse than we are, since pleasant and happy memories that we spent with that love come to mind.
Nostalgia overwhelms us and we want those moments to return.
4. Be realistic:
If the pleasant memories that happened come to you, it is a good time to also remember the bad ones.
At some point the signs of the end of a relationship they begin to prepare us, that's why it's not fair to just remember the good.
Although at this moment you do not have them very present, it is important that you think that not everything was rosy, your ex also has his not so good side.
HOW TO FORGET A GREAT LOVE: WHAT YOU SHOULD AVOID!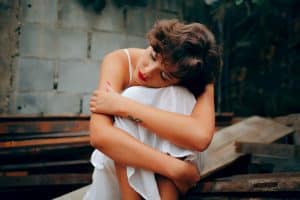 Just as there are things you must do to put into practice and determine how to forget a great love, there are also others that you should avoid as much as possible and will help you get through this bad time. These are:
Avoid traveling common places:
It is true that when we finish with who was our love, we want to see it.
However, this is not a good idea, since by doing it in those moments when we are so sensitive, we can show our pain and thus we are more vulnerable.
You're better off walking elsewhere, at least for now; wait for the pain to pass.
Don't call it:
Do you want to know if your ex is suffering like you?
Actually, why do you want to know, if you can be surprised that he is not so affected.
Plus, since they're over, all your call will do is sound desperate and that you can't live without him.
Even if you really want to, don't do it, it's even better that you delete his number from your cell phone.
And if you know it, try to forget it. It is the best.
Do not search it:
Do not find it by "chance", and more if you know where it is.
He'll just think you're stalking him. Give yourself your space, give it to him and allow yourself to start a new life in which he no longer has a leading role.
Don't talk to his friends or family to find out about him:
This will have the same results as calling or meeting.
If you ask someone about him, it will be too obvious that you still miss him.
Also, the person giving you the information will tell you.
Avoid being teased. Walk with your head held high, even if you're crumbling inside, you know this too shall pass.
Rebound Ratio:
A nail does not take out another nail, if you do this, you will only get to hurt that person who wants to be with you.
Obviously you will also hurt yourself because you are not ready yet to be with someone else.
Heal your wounds and when this happens and you feel good, then give yourself another chance.
For this I recommend my Magnetic Desire Methodwhich will help you attract a new love, when you feel ready.
Idealize it:
If you only remember the good times, this will have negative consequences for your grieving process.
By idealizing him, what you will do is put him on a pedestal so high that it will be very difficult to lower him.
You can even continue to fall in love with that illusion.
Don't get attached to objects that remind you of your ex: If necessary, give them away so you don't sigh every time you see them.
HOW TO FORGET A GREAT LOVE: KEYS FOR YOU!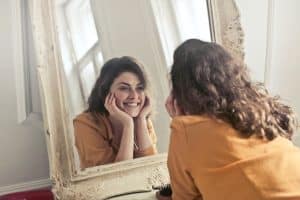 You already know what you should do and what you should avoid, now you will begin to discover what to do for your life.
Something very important so that your confidence is restored and you can return to normality: be yourself again, as the individual and free person that you are.
Also, you can learn the 5 steps to forget someone you love and thus achieve your goal.
Focus on all the good things you have and all the wonderful things you have to offer.
You will manage to rise again to your life, as the Phoenix bird did among the ashes, you will also be reborn in a new you.
You will be a more confident and secure woman.
Focus on yourself:
Be your priority, do not put anyone before yourself, or your interests.
Allow yourself to be the most important person in your life and internalize the phrase: the love between us is overIt's time to love myself.
Increase your self-esteem:
Love yourself more before anyone else.
It's true what the saying says: if you can't love yourself, you can't love someone else, so what better way than to start from now?
If you don't know how to do it, you can read the text on portal.uc3m.es, in which you will find exercises that will help you improve your self-esteem.
Do exercise:
By exercising you will be able to fill yourself with energy and for this reason, your stress levels will be reduced and you will be able to be calmer.
If you choose to do yoga, it will also bring great benefits to your life, your body and your mind. It's up to you!
Meditate:
It is in these moments that you need to be connected with your interior, this will help you rationally process what happens to you.
Also, what better than talking to the person who knows you best?
This way you will be able to better establish what you want for your life. Make meditation your habit.
Meet new places and people:
If you decide to take a few days to process your grief and put into practice how to forget a great love, remember that you will not stay locked up in your house forever.
He decides to go out to enjoy new places and share pleasant moments with new people.
You will realize that if there are more people for you apart from your ex, take away the power and attention he has from you.
Take refuge in your loved ones:
As much as your family, as well as your friends, they will always be there for you, never feel alone and take refuge in the love they feel for you.
They are the best source of support you can have. It also has them.
Energy:
All the mental energy that you spend for your ex, it is better that you recover it and dedicate it to yourself.
Think about things that you have stopped doing and encourage yourself to do them; create new work or travel projects.
It's good that you give yourself new opportunities to change your life positively.
Hobby:
Do you want to go to the movies, for a walk, to exercise or, on the contrary, do you want to read a good book with a glass of wine? Do it!
You don't have to feel alone, you have yourself and that's enough.
When you're ready and someone new and wonderful comes into your life, you'll be ready! For now, don't despair, your peace of mind is worth gold.
Practice letting go and letting go:
You have to recognize that if that person left it is because they don't want to be with you and that's why you have to get over it.
You can't force someone to be by your side if they don't want to, just as we can't be with someone if we don't feel whole.
Letting go of those who do not want to stay, we are opening new beneficial possibilities for our lives and for new people who wish to be part of it.
Undoubtedly, this is part of the benefit of self-controlso experience this nice feeling.
Seek help:
If you feel that it is being very difficult for you to overcome this loss, you can seek professional help, they will give you what you need and they will be able to listen to you.
You can also look for texts that help you overcome it and learn more about the subject.
So, if you want to know more, check out the bbc.com article, where you will find out more about it.
We have all been through this.
I assure you that later you will remember everything you lived as an experience that enriched your life. Cheer up!