How to Get Your Ex back in 5 Steps? Sometimes we make hasty decisions regarding our relationship and we put an end to that emotional bond without thinking twice.
If you are in this situation and want to know how to get your ex back, continue reading.
After the breakup, a whirlwind of emotions appears and, with them, regret and doubt usually drive us to want to make amends and think about the possibility of a second chance.
The truth is that you will have to convince the other person through multiple strategies and be clear about how to get your ex back without falling prey to despair and emotional harassment.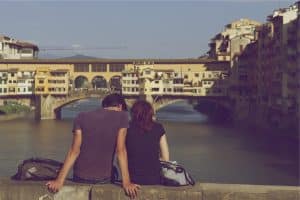 It is a matter of thinking with your head and not with your feelings; that is, your reasonable and practical side will give you all the answers; however, extra help never hurts.
Below I will show you some guidelines that you should consider before undertaking the reconquest plan.
Of course, also a series of tips, steps, and recommendations so that your ex accepts you again and you can continue on the path together with solid and unshakeable foundations.
Second chances are final! Take note and put your plan into action.
Points to evaluate before winning your ex back
It is important that after having broken your sentimental relationship you take a prudent time.
It is good to reflect on some key aspects that will determine if it is convenient to fall in love with your ex again.
You will have plenty of reasons to want to be with your ex-partner again, so let's not dwell on the matter and start with the points you should examine before reconquering.
What was the origin of the breakup?
Analyze what were the reasons why you decided to end the relationship.
It's natural for you to start blaming yourself, but you should also take your time to think about the trigger that prompted you to break up for good.
Make a list of the pros and cons of the union and if you feel that you still want to continue sharing your life with that person, do not hesitate to know how to get your ex back.
On the contrary, if you perceive that it is better to leave things as they are, use plan B: « how to forget my ex » and do not waste your time and energy creating false expectations.
The fear of loneliness cannot be stronger than your peace of mind, so do not rush, evaluate your emotions, and do not act based on impulses but with a clear mind and heart.
Which of the two started the breakup?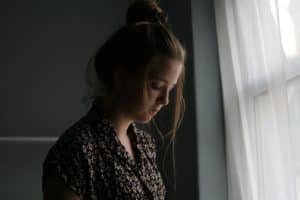 This point is essential and key because it will give you guidelines to understand how to treat your ex.
That is, if you started the breakup process, the reconquest may become a little easier because perhaps the other party did not expect it and will give in more easily to reconciliation.
Now, if it was your ex-partner who made the decision, you must put in all your efforts and act consistently if you want to know how to get your ex back and have his love again.
If you both agreed to end the relationship and talked about it openly, my advice is to start looking the other way.
Forget that person and focus on moving on with your life without looking back!
How to get your ex back: Is it love or emotional dependency?
Confusion, sadness, and anxiety can lead you to confuse emotional dependency with love.
It is not fair, neither for him nor for you, that you try to start over for the simple fact that you cannot control loneliness and you only need company.
First of all, you must face the conflicting and intense feelings that you will have during the first few days and, finally, act and resolve the dilemma of going back or forgetting.
How do you imagine the relationship that you resumed in the future; do you visualize stability or failure?
Is it convenient to contact you?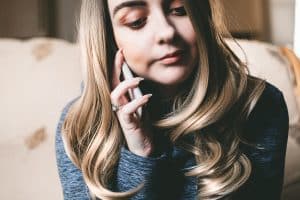 The most advisable thing is that for a while, approximately 30 days or more, depending on your assimilation capacity, try not to contact your ex.
Taking time alone is the best post-breakup option.
The worst mistake you can make is to call, write or search immediately after finishing because you will give him the impression of dependency and this will cause contradictory effects in his mind.
Ignore your ex and you will see the fabulous results, it is a foolproof technique of reverse psychology!
However, if he is the one who shows interest, treat him with respect and understanding, because if your real goal is to get him back, it is not good that you take risks with mental games but rather create your game strategy.
And my identity?
Take advantage of your independence, visit old friends, explore new hobbies and focus on yourself.
In this way, you will dispel negative thoughts and you will discover, for sure, how important he was to you and if you conceived him as a necessity or as a compliment.
Are you still interested?
Knowing if he is still interested in you is a primary issue to start or give up the reconquest plan, this will avoid inconveniences and more suffering.
But, how do find out? It is not as complicated as it seems, you just have to be aware of the small details.
A significant clue is their posts on social networks or those comments expressed by the friends they have in common.
Find other signs:
Although there are also other more direct indications such as their calls, messages, or their reaction when they meet by chance.
Already having clarity on the previous aspects, then you can activate the reconquest or let go, breathe and start rebuilding your sentimental life.
In either case, you will know how to get out of the situation well with the following guide of tips and recommendations.
Read it, analyze it, and put it into practice, it will help you tremendously!
How to get your ex back in 5 steps?
The road will not be easy, since a breakup more than losing physical contact with the person we love so much and who loved us, means having to break thousands of feelings.
For this reason, being forced to swallow love and begin to heal the wounds of the soul, which are the ones that take the longest to heal.
Remember:
You must not lose sight of the fact that, just like you, the other person also had to face a painful duel.
Therefore, it is very likely that you are still experiencing sadness and disappointment because of your love failure.
Due to all this, you must act with great caution and be guided by their answers.
Try to make things happen as naturally as possible but without forgetting your main goal: to repair a broken heart, reestablish the relationship and strengthen the affective bonds.
Follow these 5 steps and you will know how to get your ex back once and for all.
1. Change and strengthen your qualities!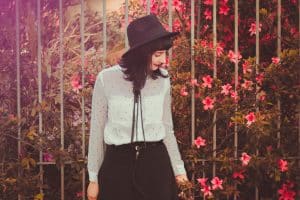 It is an excellent opportunity for you to be aware of your mistakes, correct them, focus on your strengths and develop your self-esteem.
In the same way, it will help you to know how to get your ex back.
When you have the ability to accept and love yourself, the relationship with your environment will improve and you will be able to establish a more stable and mature connection with your ex-partner.
Turn security into your best ally and draw her attention positively: change your look! Enhance your appearance and your talents, renew your closet and let physical attraction do the rest.
This attitude will cause a lot of curiosity in your ex and he will want to get closer to rediscovering you.
You will interest him again and easily! He will also admire your way of facing difficulties.
Who wouldn't want to have a balanced person by their side? Think about it and start the transformation without neglecting your essence!
2. Wisdom and assertiveness
Since you already know what your ex likes, the idea is that you implement improved strategies to achieve his acceptance again.
This will give you more chances to know how to get your ex back.
It's time for you to show him that you know what his conditions are to open his heart and what are the nuances that love should have in his life.
You have no excuse!
Go to the fixed with your reconquest, analyze well the advantages of the previous relationship and avoid falling into the same mistakes.
You cannot afford to miss out on this second and defining opportunity.
Speak and act with great precision and assertiveness depending on the context, and remember that in this case going slow is synonymous with an accurate and solid reconquest.
Be careful:
It is not about showering that person with gifts or associating yourself with intensity so that they agree to come back to you, that is not how it is achieved!
You must be patient and, if the opportunity arises, make her a present or brighten her day with a detail that she falls in love with, but casually.
Finally, it is essential that you eliminate old habits and do not assume that you know everything about it.
Try to think that it is a new relationship and, therefore, requires going through several stages to consolidate again.
3. Share with other people
Do not withdraw from your friends, on the contrary, maintain your social circle and establish productive and healthy social bonds.
In this way, your ex-partner will deduce that your reconquest plan is sincere, and you are not looking for their company and love just for fear of loneliness.
Sharing with other people will not only benefit you but will broaden your perspectives regarding many matters in life, including the sentimental one.
In addition, this behavior will indicate to your ex that if he wants you in his life, again, he must pay attention to your seduction techniques because you are not denying yourself other possibilities.
In a nutshell, it doesn't hurt to make your ex a little jealous, but with caution and subtlety, this is one of the keys to knowing how to get your ex back.
If you want to know the importance of friendship, I invite you to read this article published by importan.org
4. Approach artfully

Try at first that your meetings are casual, you know what I mean! you know more than anyone the places that your ex frequents.
I'm not suggesting that you desperately pursue him either because you know the key fact.
But you could take the opportunity to encourage the first approach.
That yes! not for a second lose your sanity, trust your charms but flirt delicately!
This meeting is definitive because it increases the chances that they stay pending for a date, don't throw anything to chance! take a risk knowing how to get your ex back.
Calm:
Take care of every word and every emotion, at no time can you give the impression of desperation, since this would scare away your target.
Start with the exclusive treatment of friendship, and time will tell you when it's fair to move to second base or fall back.
Once they make the next encounter, use all your weapons of conquest, new and old.
Neutralize your feelings and show him your security but let him know, between the lines, that you miss him and that you would like to recover the relationship you had, his love, his company, and everything that this entails.
5. Forgiveness and dialogue
To figure out how to get your ex back, keep in mind that there will come a time when you have to talk about the past.
A sincere talk will allow them to examine their history as a couple and the coherence of thinking about the future together.
Both will need to vent, express their feelings and forgive.
Dialogue:
The dialogue will be a space where you can also apologize for your mistakes and, why not, highlight everything that favored the stability of the relationship.
Most likely, if they manage to overcome this conversation, which is a litmus test, they will continue to stimulate the reconstruction of the relationship and everything will come to a happy end.
Learn how to forgive, read the following article published by befullness.com
9 Recommendations to maintain a healthy love relationship after a breakup
If you finally manage to put these tips on how to get your ex back into practice, you fall in love again and you want everything to go well and the relationship to work in the best possible way, don't worry!
Just put a lot of emphasis on the importance of communication as a couple and take a look at the recommendations that I prepared for you.
Dedicate yourself to enjoying love and a healthy relationship.
1. Balance:
The secret is to maintain balance, that is, a relationship encompasses many psychological, sentimental, physical, and social aspects.
It is because of this that it is vital that both parties commit themselves every day to strengthen the affective bond that unites them and manage to build a stable bond.
This bond must be based on respect, dialogue, trust, freedom, and friendship.
Do not ignore the rupture, but take advantage of the learning acquired from said event.
Reinforce or correct, along with the help of your partner, those attitudes or actions that were not positive.
Starting from scratch in the field of love does not mean pretending that nothing ever happened, it is rather a process where the experience and maturity acquired in the past is put to the test.
2. Plan a trip to celebrate the reunion:
You do not have to have a high budget, just the intention of spending time with your partner and looking for new moments that promote both intimacy and fun in the relationship.
Renewal and reaffirmation! They are two words that you must keep in mind to lead a good love life and to know how to get your ex back.
3. The small details are what make you fall in love:
A call, messages of love for your boyfriend, a romantic dinner, a surprise invitation, or a simple stolen kiss, have the power to completely transform the days as a couple.
Keep away the monotony and routine of your relationship and explore the thousands of possibilities that you can share together!
4. Communication:
Evaluate from time to time, through a pleasant and informal conversation, how things are going and what aspects need to be improved or changed.
5. Appearance:
Never neglect your appearance and keep it more in mind if you want to know how to get your ex back since maintaining attraction is essential.
You can not take anything for granted, seduction is an issue that should not be left aside, whether it takes two months, a year, or a decade.
Activate your sensual side and flirt again with the love of your life; know how to excite a man, awaken his desire and never let the flame of passion go out.
6. Share:
Show him that you have a bright mind and are open to possibilities.
Share his hobbies and make sure he always feels that he is the most special person in the world, worrying about his state of mind and what makes him happy or sad.
Your interest will let him know how much you care, which is also proof of love.
7. Don't push him:
Don't make the mistake of putting pressure on your other half or going overboard with intensity, take it easy!
Don't try to invade their privacy or restrict their freedom.
Say goodbye to insecurity and jealousy, fully trust your partner, and don't bother her with silly assumptions! If you need help with this topic, read How to Control Jealousy.
8. Forget the past:
Avoid at all costs referring to the past and, even more so, if what promotes this impulse is a feeling of rage or anger, this is a very important key for you to know how to get your ex back.
Think twice before you speak and control your emotions! Get more tips by reading The Benefit of Self-Control.
9. Seek help:
Sometimes relationships need professional help and nothing better than couples therapy or a personalized consultation to face problems and find logical solutions.
It is not superfluous to say that each case is particular and needs, according to its needs, a different treatment; therefore, going to an expert is an excellent option. Learn more about couples therapy.
What's more:
If you want to complement my practical advice and have a complete step-by-step guide to help you get back with your ex-boyfriend, ex-husband, or ex-fiancé.
In addition to the guide, the course includes specialized consultations so that you can solve your doubts and find exact answers, depending on your case.
The first step is to inform you about the appropriate techniques to win back lost love and, after this, put into action the knowledge acquired during the learning process, led by an expert, and rebuild a relationship, this time, with solid and unshakable foundations.
7 Tips to forget your ex

Things are not always rosy and, on many occasions, it is not possible to repair a love break and get that person to decide to continue with the relationship.
At that moment we feel very helpless and become aware that all our decisions or actions have consequences.
What matters here is that you get out of that sad episode or state of melancholy and manage to mourn your love healthily, avoiding letting yourself be carried away by depression.
Like everything in life, it is a process that consists of several phases and a lot of willingness.
It is not easy to forget a great love, but time heals everything. If you want to find more recommendations, I invite you to read How to forget my ex.
If you want some useful tips to help you forget your ex and detach yourself emotionally, read carefully!:
-Eliminate all contact and get rid of their memories: Although they are symbolic acts, they will be the first step towards emotional detachment.
-Stay away from the places you frequented together: It will not benefit you but will fill you with negative emotions and will not contribute to your evolution.
-Occupy your mind: Exercise, go for a walk, read, talk to new people, focus your energy on exploring your abilities; go to the movies, practice yoga or pilates, meditate, travel, enjoy the company of your family and friends.
-Do not repress your feelings: Express them in some way!
If you feel the need to cry, don't hesitate to do so; talk to someone you trust or if you don't feel like seeing anyone, write what goes through your mind, it's a liberating act!
-Sleep and eat well: Believe it or not, both adequate rest and healthy eating can help your body to have the necessary energy to face lovesickness.
In addition to this, you can complement these habits with a good exercise routine or a walk to connect with nature.
-Listen to music: harmonize and balance your mind.
-Don't let monotony run over you: Don't plan all your days, let life surprise you! and find new reasons to continue the path without your ex-partner.
Be thankful for all that you shared and let go without attachments!
Since you have enough tools to know how to recover your ex or forget him, in case you feel that reconquest is not the best, follow my recommendations and start your conquest plan!
Do not miss the opportunity to have the person you love by your side, to share good times, and experience many things with the best company.
Reflect on each of the tips above, and make reasonable decisions.
What are you waiting for to take the first step?