Healthy communication is one of the foundations of a good relationship, but it is also one of the most complex aspects of balancing within an emotional bond. For this reason, today we have decided to dedicate the article to this topic, we will explain how to improve dialogue as a couple step by step!
Take careful note and start practicing these useful tips, and you will see the favorable results in your love life!
1. Never assume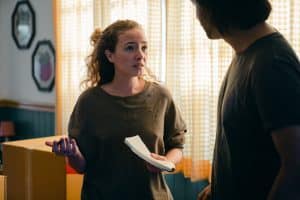 We have a bad habit of assuming what our partner thinks or feels, which is a bad habit that can bring endless inconveniences and, of course, hinder assertive communication.
For many years of relationship that unite you with your partner, you will never be able to read his mind or know him well enough to guess his thoughts and feelings.
Always choose to ask, directly, what makes you doubt in any way. Express yourself clearly, but with the right tone and attitude! Remember that it is not what is said but how it is said.
This is the first step in understanding how to improve dialogue as a couple!
2. Listen to your loved one!
Practicing active listening will allow you and your partner to build a relationship based on trust, respect, and knowledge. It is not just about talking and talking nonstop, listening is also an important exercise within the communicative act!
The next time you dialogue with your boyfriend or husband, open your heart and internalize his words, let him know that you care about what goes through his mind and that you have all the availability in the world to listen to his words of love.
I invite you to read the article published by redalyc.org where they talk about the valuable gift of knowing how to listen.
3. Don't be defensive
Sometimes, when we express our not-so-positive feelings as a couple, we enter into a defensive attitude because we think that our loved one is going to attack us and we must defend ourselves.
Once this discomfort is around our mind, our intentions are transformed and the competition mode begins to play an active role in the situation.
Keep calm and do not conceive of your partner as an enemy, remember that love unites you, so solve problems with patience, how improving dialogue as a couple is a team effort that you cannot lose sight of!
4. Do not evoke the past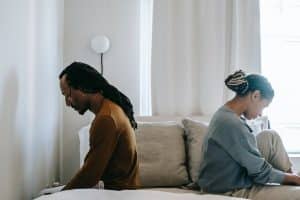 When we start a conversation as a couple, it is very common for us to allude to past events, which is not bad if the dialogue is calm; now, if it is an argument, bringing the past to memory is not the best option.
What happened in previous times must remain there, otherwise, communication will not flow and it will tend to get worse. It is essential to focus on the present and on the issues that will have to be resolved, there will be time to deal with what is pending, hopefully when the spirits have lowered!
To know a little more about communication in the couple, consult the text of maristasac.org
5. Learn to master the art of discussion
We recommend having discussions with a cool head; the key is that you are aware that you have control of yourself to make the best decisions when undertaking this type of communication.
Try to use the words in an appropriate tone to keep the situation balanced; In addition, identify the moment in which one of the two begins to act incorrectly or to say too many words with bad intentions, react and immediately stop the discussion!
This intelligent attitude will prevent them from regretting what they said later and creating an unnecessary gap between them.
It is not about being the ideal or perfect partner, simply being that pleasant, seated, and loving company that we all dream of having close by.
6. How to improve dialogue as a couple: Speak from empathy and love!
Empathy and love are the words that should guide our words in any dialogue as a couple. Have you ever put yourself in the place of your loved ones when they discuss or communicate their feelings?
To improve dialogue as a couple, it is crucial that you become an empathetic lady, what real men want in a woman!
Speak from sincerity, from calm, and from respect, show all your love to that man who has shared the most special moments with you, let him know that from tranquility it is also possible to solve problems.
Do not turn your relationship into a battlefield, make peace accompany you and improve your relationship with simple actions.
7. Choose the right time and place to talk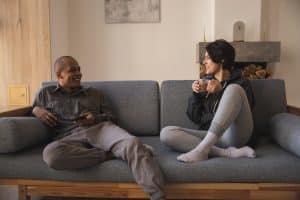 The act of communication as a couple is very significant; it is the space where a healthy verbal interaction is allowed that contributes to knowledge and strengthens confidence, therefore, it should not happen in any place or at any time.
The mental and emotional disposition can help a better understanding. Open up to each other without prejudice, give each other the opportunity to learn from mistakes, and build a quality affective bond.
Now, if for some reason the dialogue took place in the least appropriate situation, the best thing to do is to take a step and leave the conversation for later, it will be the best for your well-being!
8. Make agreements
Keep in mind that you and your partner are a team, and like any good team, it is necessary to reach agreements. But how to achieve it? They can only be agreed through dialogue!
From time to time take stock of the relationship, talk about what unites you and makes you a unique couple, but also about what does not let you move forward and you must improve yes or yes to continue walking the path together.
As you already know, not everything is rosy, however, peaceful coexistence and complicity with the loved one are essential for everything to work smoothly.
9. Break down barriers with physical demonstrations of love
In case your partner has a hard time expressing his feelings, it is very likely that words are not enough, then, that is when you should resort to female body language and break the tension with a hug, an affable gesture, or holding his hand. , for example, so that your partner feels accompanied and appreciated.
Can you imagine that your boyfriend, in the middle of an argument, instead of answering you with a bad word, surprises you with an emotional hug? Very moving and effective to reconcile!
10. Be careful with your tone of voice, talk intelligently as a couple!

Many arguments or strong dialogues end in serious fights due to the tone of voice used by one of the two parties. Think well before you speak!
To know how to improve dialogue as a couple, it is ideal that you understand how you are saying things. Do not raise the tone of voice, it is unnecessary; when you do, in one way or another, you are downplaying what the other says.
11. Avoid insults and disqualifications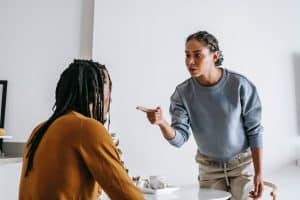 When we talk about dialogue as a couple, it is also essential to avoid insults, hurtful words, and disqualifications because they are not the best way of effective communication, in fact, it is very rude to refer to the other using inappropriate vocabulary.
Do not get carried away by rage or anger, since everything you say will be unwelcome, because your intention is not the best, discuss, but do not forget respect!
12. Attend therapy
If, definitively, you perceive that the dialogue with your partner does not flow and that, no matter how hard you try, communication does not work, seek professional help!
Couples therapy is a wonderful tool to learn to relate lovingly and healthily with your partner. In addition to this alternative, I suggest you take a look at the Magnetic Desire Method, a guide that will help you build quality love relationships.
Now that you know step by step how to improve dialogue as a couple, I invite you to practice each of the recommendations and live your relationship happily.