Patience and dedication will be your best allies if you want to discover how to make a capricorn man fall in love.
Capricorn is the most demanding sign of the zodiac, so conquering him will not be easy! You will have to work hard to win his trust and steal his heart.
To achieve this, know the 5 keys to conquer the man you like.
Read on, get to know some peculiarities of his personality and manage to captivate him!
The Personality of the Capricorn Man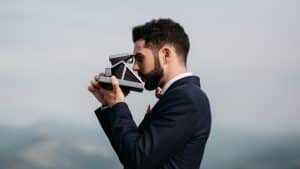 The guys of this sign usually give the impression of being very distant, cautious, cold, cautious and meticulous.
However, when they decide to open their hearts, they are absolutely sweet and loving, an almost perfect match and hard to find nowadays!
They tend to be quite ambitious and, due to their high degree of perseverance, they always meet all their professional, work and personal goals.
They are not afraid of difficulties and have the ability to always emerge gracefully from any problematic situation.
What's more:
It is a practical, hard-working, constant sign and its will is made of iron; Usually, his colleagues, family and friends look up to him because he is a tireless fighter.
Constancy and dedication are two of his most outstanding strengths. They really like stability, family life, they appreciate good manners and education.
Also learn how to be a constant woman and achieve your goals by reading this article from Estilopuravida.com
In addition they are very direct and they hate detours; they are innate leaders, realistic and faithful both in love and in friendship.
How to make a Capricorn man fall in loveI'll tell you next!
Capricorn man in love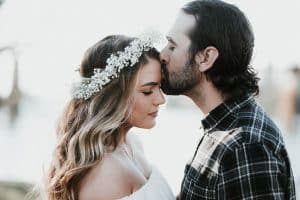 The boys of this sign are not the most sensitive or sentimental, but they are the most faithful of the entire zodiac!
They are exceptional partners, they highly value loyalty and you will never see them flirting with other women if they are in a love relationship.
In love they are very traditional and conservative; therefore, they prefer ladies with these same characteristics.
Demanding:
For them it is a bit difficult to find a girl who manages to crush them since, as I already mentioned, they demand too much.
They analyze every detail, from the physical appearance to the intellectual level and the job title. To conquer it you must be financially independent, successful and, of course, ambitious.
You must also bet on moderation, respect his private life and his spaces, and support him in fulfilling his goals.
Do not expect much romance from a Capricorn, that is his nature and he will appreciate it if you avoid making claims!
He likes independent women:
She melts for entrepreneurial, empowered and competitive women who don't need anyone to be happy and carry out their projects.
If you want to know how to be a successful woman, read how to achieve it on entrepreneur.com
If you want to know a little more about Capricorn and the other signs of the zodiac, I invite you to read the article "How to make a man fall in love according to his zodiac sign".
As well as to explore the accurate Magnetic Desire Method for you to learn How to seduce a man strategically.
How to make a Capricorn man fall in love

Now that you know more about the Capricorn way of being, it's time to learn how to make a capricorn man fall in love once and for all.
Take a look at the tips below!
Make an effort to highlight their qualities and exalt their ego; He will surely feel identified with you! Capricorn men love to be praised and recognized for their achievements; and if said positive comments come from the girl who moves the floor for them, it will seriously attract their attention.
Although they favor slim and elegant women, appearance is almost irrelevant for guys born under this sign. What they really care about in a woman is her inner strength, her confidence, the quality of her wins and, believe it or not, her good humor.
He loves to get out of his comfort zone, but he hardly ever dares to do it. Your task is to encourage him to change his routine life a little and get him out of the monotony; A good plan for Capricorns would be a walk to a quiet, natural place, where they have the opportunity to talk calmly and get to know each other better.
The ideal partner for a Capricorn must be ambitious, sensible, orderly, determined, patient, with an impeccable reputation and who inspires confidence.
Do not insist on competing with him because you will spoil everything and generate serious confrontations; try to be more of a support than a rival.
Avoid displays of love in public; remember that he is very reserved and, for this reason, takes great care of his private life and intimacy.