When it comes to expressing love, expensive and luxurious gifts take a back seat, that is why, below, you will find the best ideas for Valentine's without spending a lot of money.
If you want to have a detail with your partner on Valentine's Day, but your economic situation is not the best or you simply think that romance and love cannot be bought, find here the best ideas to surprise him.
Are you ready to meet them? Keep reading and you will know what those are! romantic plans and options that do not need money!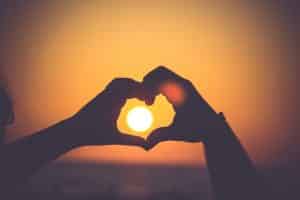 cook for him
If you know what his favorite dish is, prepare it for him on this special date! A romantic dinner at home will always be an excellent alternative.
It won't take much time and you won't have to spend large amounts of money. Have the recipe handy and combine all the ingredients well.
Make sure that the preparation is exquisite, visually attractive and be very careful when plating, remember that everything enters through the eyes.
You could also surprise him with a delicious light breakfast, but made with love; You may have the opportunity to buy heart napkins or plates to give your preparation an even more special touch.
Do not include food that is too spicy, acidic or sweet and make sure that your boy is not allergic to any food to avoid incidents.
Finally, remember that there are also aphrodisiac foods that will make a difference in a romantic meal; in fact, recently the study of bbc.comwhich talks about these foods that work on libido.
So you can read a little about how they work and what they are so you know how to impress a man through food. Don't miss it in your ideas for Valentine's without spending a lot of money!
massage session
Who would not like to receive a massage session from their partner? Cheer up this Valentine's Day and give your man a good dose of relaxation and sensuality.
You just need cream or, in the best of cases, oil and a lot of desire to please your loved one, you don't have to be an expert masseuse to give him an experience that stimulates all his senses.
It's a matter of choosing the right moment and ambience the place with dim lighting, warm colors and temperatures, soft music and seductive aromas that incite romance. Concentrate on the massage and try not to lose contact with her skin.
Also, be mindful of your movements, as the female body language easily conveys sensuality. Take a deep breath so that your muscles relax too and you can transmit tranquility and harmony.
The sensation must be very pleasant; therefore, the touches and movements must be subtle and delicate, allow your hands to slowly merge with his body, combine the massage with affectionate words and make him shiver with pleasure.
It will be an unforgettable day of love for both and one of the ideas for Valentine's without spending a lot of money.
Similarly, if you want to delve deeper into the subject of massages, you can visit the text of Gobiernodecanarias.org, there you will find more useful information for you to learn how to give the best massage.
valentines picnic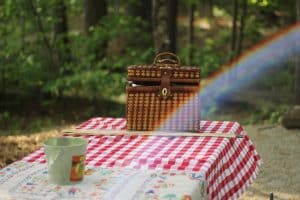 Going out on a picnic with your partner is a very romantic plan, even more so if it is February 14 and you want it to be a different day, outdoors and at low cost.
They will have the opportunity to talk and get intimate in a fun way while being in contact with nature. The first thing you should do is find a beautiful place.
Look for possibilities in nearby local parks and make sure the weather is good so your picnic isn't ruined by rain.
Make a list with everything you need: A blanket, food, drinks, cutlery, napkins, glasses and, if possible, get a traditional basket. You will see their favorable reaction!
Try to prepare a simple but delicious main course, think about the tastes and preferences of your partner; also, be very careful in case you are a vegetarian or intolerant to any food.
Don't forget dessert and snacks to sweeten the day! As you can see, this is one of the ideas for Valentine's Day without spending a lot of money.
Romantic walk at sunset
Beach, town, city or near the river, the place does not matter as much as the company! What if next February 14 they dedicate themselves to enjoying the tranquility and beauty of a special place without spending too much money?
It is a perfect option for those who love the simple details of life and one of the ideas for Valentine's without spending a lot of money!
It is about rediscovering love, holding hands and walking together and in love. It also counts contemplating a sunset, without hurry, just living the moment.
Put aside the cell phone and worries, dedicate yourself to enjoy and learn how to surprise your partner without spending money!
sensual evening
An invitation to enjoy the couple is worth more than any expensive gift. A sensual evening will not only give satisfaction to your boy, but also to you.
Start with a light romantic dinner, continue with a few glasses of wine or a massage with oils that awaken your sensuality, the rest I leave to your imagination!
Create a romantic atmosphere and look magnificent, radiant and sexy. Show him a little skin, but not too much to create anticipation and make you want a lot more.
Forget the routine and try to make that day unique, this is one of the best ideas for Valentine's Day without spending a lot of money!
Also, you can read the article «How to seduce a man» and make his attraction to you increase, you have everything in your favor to do it!
You just need to know the techniques of Magnetic Desire Method and put them into practice, you will have all the power over their mind and emotions!
Ideas for Valentine's Day without spending a lot of money: give him words of love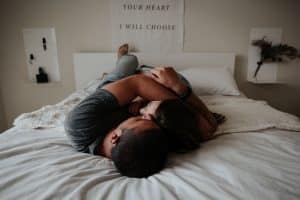 Today, due to advances in technology, it is rare for someone to handwrite a Love Letter or a message to fall in love
Bet on romanticism and give your boy beautiful words that come from your heart! He will preserve this detail as a treasure and perceive you as the most wonderful woman in the world.
You can deliver it to him personally, send it by mail or leave it casually in his briefcase, the idea is that you surprise him and earn a lot of points with this thoughtful detail.
Do not hold back, express your deepest feelings to him in these lines, he will never forget it!
If you can't organize the ideas to write to your partner on Valentine's Day, I invite you to read "Phrases to fall in love long lists to dedicate" so you can be inspired by the best messages.
And best of all, it's one of the ideas for Valentine's Day without spending a lot of money.
unique detail
In war and in love all is fair; therefore, use your ingenuity and think of a unique detail for your boy. Look for something that he identifies with and that he considers very special.
Shopping centers are not a good alternative, the key to finding something extraordinary is to go to a place where they sell antiques or personalize objects, it all depends on the inclinations of your loved one.
You could also get tickets to a concert or movie.
The most important thing of all is that, regardless of the economic value, you make your partner happy and fill her with attention and, above all, a lot of love on Valentine's Day.
if you liked my ideas for Valentine's Day without spending a lot of moneysurely you will be interested in reading "Romantic ideas for Valentine's Day".