Sometimes we do not take into account the benefit of self-control facing difficult situations, even in couple of matters.
The worrying thing is that we realize this when our spirits have calmed down.
Recognizing that we act compulsively and that we should have done it using emotional intelligence.
For this, we need the benefit of self-control.
So leave all this behind and find out how with the benefit of self-control improve your life and your relationships.
You will notice how you manage to have a healthier and happier life.
I invite you to continue reading and learn more about this topic so that you can adopt it in your daily life.
If you want to know how interested in you, that boy you love, you can discover it with the Love Interest Calculator.

What is self-control?
Self-control is the control we have over ourselves in relation to our behavior.
More exactly, with our way of facing and reacting to certain situations that arise.
The benefit of self-control it is, then, the ability to manage emotions in a positive and healthy way.
Put aside the impulsive and negative reactions that result in the lack of our own control.
The benefit of self-control: 5 psychological tips
Tip #1: Identity!
First of all, you have to be clear about what you want to control:
The exaggerated and impulsive reaction to a situation.
Or if we want to handle the aggressive words and even exaggerated responses that come out of our lips to "defend" ourselves from other acts and words that offend us or drive us out of our minds.

By being able to identify the cause of the triggering of our impulsive and exaggerated emotions, we are taking a big step towards a better self-understanding.
This will be reflected with the benefit of self-control since that way you will know what is causing you discomfort and how you can solve it.
Tip #2: Self-control will improve your life

It is good that you keep in mind the benefit of self-control It is necessary to achieve what we propose.
In other words, there are many things that we want to change or improve in our lives with self-control, such as:
Slim down
Dieting
gain a little more weight
Exercise
Give up smoking
leave a bad habit
stay away from drugs
improve our life
Avoid sharing spaces with people who are detrimental to our way of life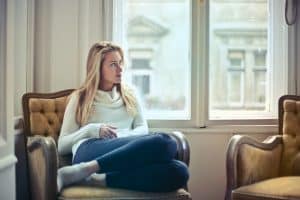 Tip #3: Willpower
In addition to helping you improve your interpersonal relationships and your life, the benefit of self-control would be, in this case, what we call "willpower".
We need this force, as in the previous examples, to help us have control over what we must avoid in order to achieve what we set out to do.
For example, if the plan is to lose weight, then self-control will serve to avoid eating foods that provide fat, avoid junk food or consume too much sugar.
Similarly, the benefit of self-control will help us regulate our impulses and meet goals.

Tip #4: Don't forget emotional intelligence

Self-control is part of emotional intelligence and through it we can identify, understand and regulate emotions.
It is the ability to motivate ourselves despite the difficulties to succeed in our projects.
In addition, it helps us feel empathy and trust others.
That is why the benefit of self-control improves your life and your relationships.
I invite you to learn more about the benefit of self-control and all the good that it brings to our lives.
Furthermore, together with the benefit of self-control There is the importance of having good emotional intelligence.
Do not hesitate to discover all its positive factors and, for sure, you will have healthier relationships with others and with yourself.
If you want to know a little more, read this article published by roa.uveg.edu.mx

Tip #5: Practice self-control techniques

Among the techniques for you to learn the benefit of self-control and then do it naturally, keep in mind the following actions that will help you with this goal, take note!:
Breathing: If possible, you should find a quiet place to focus on taking a deep, slow breath. Be aware of your breath!
Relaxation: For you to be relaxed, breathing is essential. You can look for a relaxation technique with which you best adapt or practice yoga.
Meditation: It is very important that you learn and adopt meditation in your life, since, on the one hand, you will be able to self-assess yourself and know what your faults are and how you can overcome them, and, on the other hand, it will help you deal with stress and eliminate it.
Meditation is very important, because if you practice it properly, it will also help you get to know yourself better and choose thoughts and actions that will benefit you.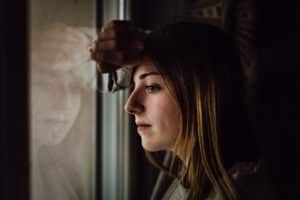 Other Important Techniques
Identify: Be aware of your feelings and emotions, learn to identify them! You must ask yourself what is happening to you and reflect on it to solve it and be able to react assertively.
Positivism: Having a positive thought will help you face the daily challenges that are presented to you and, together with a good mood, you will obtain better results.
Communication: Now that you know the proper way to react, you can build assertive communication, which will help you understand yourself better with others.
Self-care: And last but not least, there is self-care; you must take care of yourself, not only focus on others, and increase your self-esteem if you think it is convenient.
To learn more techniques, read the article at Institutosalamanca.com
Benefits of self-control

As you begin to take the benefit of self-control in your day today, you will notice the advantages you will have in all areas of your life.
Also, remember that by having a calm, calm, peaceful mind and acting with emotional intelligence, it will also be reflected in your physical well-being.
You will even project yourself as a self-confident woman with a high value as a person.
You will look much more attractive to others, you will create better interpersonal relationships, since people will want to spend more time with you.
The advantages are numerous, get to know them!

Advantages of self-control that you should not forget
Greater mental clarity
Coherence in communication
Improve relationships with others
Increases self-esteem and emotional well-being
Lets stay calm
Helps make better decisions and think more clearly
Allows you to keep in mind the other's point of view
We feel less vulnerable
Whether to get to know how to attract a man or how to make a friend fall in love or if you are already with someone special to identify how to have a good relationship and discover how to make your boyfriend fall in love everyday self-control is very important.
You will have a better and healthier relationship with yourself and with your environment.
So don't wait any longer and start a better life with the benefit of self-control.