Below, you will find the best collection of  compliments for men , both naughty and funny.
If you thought that compliments were exclusive to men and that their connotation was always sexual, offensive or malicious, you are very wrong!
These witty phrases are used for many purposes, ranging from the intention of highlighting someone's beauty to starting a courtship, as well as intensifying confidence or simply getting a smile and a little fun from the person we like.
You must be very tactful when enunciating a compliment, even more so if it is addressed to a man, since he could interpret the message in many ways.
Choose to be subtle and make him fall in love with humor, but without exceeding the limits of respect and delicacy.
Carefully select these compliments so that you can seduce him in an original way with the power of words.
Do not forget to take into account the context, dare and surprise him with these peculiar phrases to fall in love.
The best compliments for men
There are compliments for men for every occasion, therefore, you will find them divided by categories.
Take a look and choose the best!
Funny

compliments for men



One of the most effective tools to conquer the heart of a man is a good attitude and a sense of humor.
Be the authentic girl who makes him smile more than once with the following funny compliments for men !:
You are like the sun, just by getting close to you I melt.

Who was a shoemaker to work that leather!

If I were an email, you would be my password.

They should take a part out of you for excess beauty.

If "Michelangelo" sees you, destroy his "David".

What candy store did you run away from? Bonbon!

A madman like you needs a screw like me.

If loving you was a sin, I would have been born in hell.

What happens in the sky that the angels are falling?

What's your name to ask Santa Claus?

I would like to be your shadow to be by your side all day.

Do I study you or work you?

Bizcochito, with you I do break the diet!

Just like you, the doctor recommended them!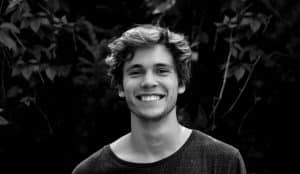 Aren't you tired?, because you don't stop wandering through my mind.

I wish I was cross-eyed to see you twice!

How good your surname would fit my children!

Walk in the shade, the sun melts the chocolates!

If your body were a prison and your arms were chains, how easy it would be to serve my sentence.

What is a star doing flying so low?

Who was clock to own your time.

If beauty were a sin, you would be in hell!

What a hottie and I diabetic!

It's not the whiskey or the beer, it's you that has gone to my head.

I like you better than sleeping late!

If the math is correct and Pythagoras is not lying, you are the most handsome boy on the entire continent!

My favorite color is green!

I lost my phone number, can I have yours?

How advanced is science! Even chocolates walk.

You are the most complex substance I know, with you I don't know how to react!

I would like to be the blood that runs through your body to reach your heart.

Do you have a GPS? I think I got lost in your eyes.

You have dropped the paper that wraps you, sweetie!
If you want more fun in your relationship and want to get out of the rut, try these fun questions for your boyfriend.
Compliments for

naughty men
Sometimes you could make your guy shudder with a naughty compliment.
This does not mean that you have the right to abuse the trust that already exists between the two of you and say the first thing that comes to your mind without measuring consequences, but rather that you give the phrase a somewhat mischievous meaning, but not entirely explicit.
Take a look at the following ideas:
I would like to be photoshop to tweak you, tweak you and tweak you!

I wish you were cereal to spoon on a Saturday morning.

I don't wish you a good afternoon, I wish you always, a lot and at all hours.

You're like chocolate, I crave you every time!

I would like to be your third grade teacher to pass you to the fourth!

I want you, do I keep them for you or give them to you when I see you?

I have plenty of desire to go look for you and eat you with kisses.

You are like coffee, well, strong and hot!

Your kisses are like tequila.

I like to order them doubles!

You always seem sexy to me, but today you exaggerated.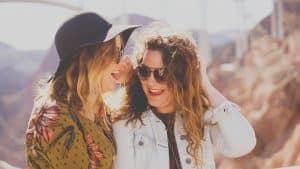 If you're going to be running around in my head all day, at least get dressed!

Something is missing in my bed and that something is you.

Your mother must be a pastry chef because not just anyone can do a chocolate like you.

I would like to be wine to be with you, I would like to be a glass to kiss your mouth.

I love you, then I'll tell you in what position.

Temptations like you deserve sins like me.

Mathematically speaking, you are the sum of all my wishes.

You're like coffee, I crave you three times a day!

I'm going to kiss you so rich that I'm going to take you out of poor.

You are the sun that awakens all my desire.

I like you enough to take the consequences.

To hell with the lottery! I prefer that you win me.

I want you to take away my desire.

Lately I have many cravings, you!

for example.
If you are interested in knowing the relationship between communication and sexuality, read this article published by scielo.
Compliments for men of love
Get out of the monotony and give a romantic and tender touch to your relationship with your boyfriend, discovering how to make a man value the relationship more.
A nice compliment will make her melt with love for you! It will help you to know how to arouse feelings of love in a man.
These are my recommendations for compliments for men in love!
You have the smile that I want my children to have.

You're not Google but you have everything I'm looking for.

For you I will be a thief, and the first thing I will steal will be your heart!

Did the sun just come out or did you smile at me?

I would like to be your pillow so you can hug me every morning.

When you are, my mouth waters;

But when you're not here, my eyes water.

Lately I can't sleep because every time I count sheep, I end up talking about you.

If I were a cat, I would spend all seven lives by your side.

You are so handsome that for Christmas I want one just like it.

I would like to be a little ant and climb to your balcony to whisper in your ear: handsome, pretty and hot.

I just found the father of my children!

Are you sure you're not an astronaut?

Because you have me between the moon and the stars.

I would give you everything I have;

if I don't have it, I look for it and if it doesn't exist, I invent it.

The birds of the sky were born to fly, and I was born to love you and not be able to forget you.

You may not be perfect, but your flaws are charming.

I would like to be alcohol to evaporate inside you.

If every time I thought of you, a star went out, there would not be a star in the sky that would shine.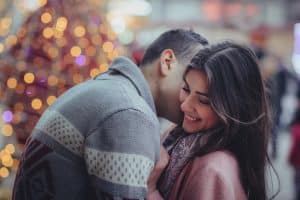 Do you know why the angels are mad at me?

Because instead of dreaming about them, I always dream about you.

You don't know the disorder of emotions that you cause me with your smile.

What do you put in your kisses that come out so tasty?

My favorite coffee will always be the one with your eyes.

The bad thing about my dark side is that it lightens when it sees you.

My eyes are full of desire to see you.

You have an I don't know what that alters my what do I know.

If the beautiful were sin, you would not have forgiveness from God.

I love your smile, can you repeat it for me?

Every time I see you, I melt.

I like coffee but I prefer to have tea.

7 billion smiles and yours is my favorite!

On the one hand I like you and on the other, too.

If I am given the opportunity to make three wishes, I wish you three times!

You are so sweet that I could get diabetes.

And if I live a hundred years, a hundred years I think of you.

I would kiss you as many times as I breathe.

You are the sweet bread of my coffee.

If I could, I would kiss you to the soul.

The beauty is not your eyes, it's your looks.

I'll be your sky if you want to fly.

I go to sleep early to dream of you longer.

You have an I don't know what, that turns me on I don't know how and that I like you don't know how much.

I was human until your kisses immortalized my soul.

When you get fined for excessive beauty, I'll pay your bail.

I was never as millionaire as when I held you in my arms.

You are beautiful from the feet to the soul.

They asked me about drugs, I told them about your smile!
If you want to read about how to have a healthy relationship, read this article from psychologistsbonnet.
Compliments for men inspired by poetry
Although it sounds strange, some poets could become your best allies to adapt a compliment and throw it at that man you love.
Get to know some fragments that will give you great and great ideas to create your own compliments for men and make him fall in love!
"What a good insomnia if I lose sleep over your body" Mario Benedetti.

"It is enough for me to look at you to know that with you I am going to soak my soul" Julio Cortázar.

"Me here wanting to lock you in my unstable universe and you out there forming galaxies just by smiling" Mario Benedetti.

"Because, without looking for you, I find you everywhere, mainly when I close my eyes" Julio Cortázar.

"I chose you because I realized that it was worth it, it was worth the risks… it was worth life" Pablo Neruda.

"The sweet spring that will teach me to love you, the very spring that helped me achieve you" Alfonsina Storni.

"I asked the stars for clearer language, more beautiful words.

The sweet stars gave me your life and I found in your eyes the requested truth" Alfonsina Storni.

"Never stop smiling, not even when you are sad, because you never know who can fall in love with your smile" Gabriel García Márquez.

"Come sleep with me: we will not make love.

He will make us" Julio Cortázar.

"Your chest is enough for my heart, my wings are enough for your freedom" Pablo Neruda.

"I was ashes.

you touched me

I burned again" Alejandro Jodorowsky.

"It's not that I die of love.

I die of you" Jaime Sabines.

"I want to fill my mouth with your name" Pablo Neruda.
Compliments for romantic men

There are compliments that, in addition to having a certain poetic air or rhyming, are quite romantic and can cause great feelings of love.
Would you like to know some of them?
Be sure to read the following collection!:
In the light of the moon and the brightness of the sun, my eyes are scandalized with all your splendor.

A handkerchief embroidered with black letters fell from the sky and on each end it said: your mother will be my mother-in-law.

I would like to be a singer to sing you a song, but since I don't have a microphone, I give you my heart.

If you were a tear, I would never cry so as not to lose you.

I would like to have you within reach of my breath.

There is nothing more beautiful than your silhouette bathed in the sun at sunset.

A painter painted a rose, a painter painted a carnation, but artists are your parents who made being so beautiful.

If the sky were paper and the sea was an inkwell, only a pen would be missing to write how much I love you.

I would like to be wind to kiss your face.

If my soul were a pen and my heart an inkwell, with the blood in my veins I would write I love you.

I would like to be an aviator to fly in your dreams.

If I were the time, I would stop to look at you.

Do you have a map?

To navigate in your eyes.

If kisses were water, I would give you the sea.

You're dizzy?

Because all the time you've been spinning in my head.

Do you know where I can buy a dictionary?

Because since I saw you, I was speechless.

Can you help me?

I look for the corner of the avenue of your eyes with love at first sight.

Would you be dumb that you were born with those eyes?

If you lived in heaven, I would die to see you.
Compliments for tender men
A compliment from time to time does not hurt and even more so when it is addressed to the boy you like.
Make sure that the compliment you want to dedicate to that man who makes you sigh is delicate, typical of a lady with a lot of style.
The following compliments for men have the peculiarity of transmitting a lot of tenderness, do not lose sight of any of them and conquer them with sweetness!
You are that which is not mine, but I don't want it to be anyone else's.

I never believed in true love or love at first sight until that magical moment I met you.

In the labyrinth of my existence, you are the light that illuminates my steps.

How not to believe in angels after seeing you pass by?

How not to believe in miracles after seeing you smile?

So sweet, so tender, so sincere, so perfect, but so far…

A space of my soul bears your name.

I want to be the love of your life, will you let me?

When you hold my hands, you hold my world.

I look at you, smile and ask myself: how do you make me like you so much?

You are my favorite thought of every day.
My desire for you is not removed, they accumulate.

My eyes are full of desire to see you.

I don't know what I see in you, I just know that I don't see it in anyone else.

You've been tickling my heart ever since I met you.

I love you, from the verb "to fall in love intensely".

Wherever but with you.

Biscuit, with you I break the diet!

You are so sweet that only by looking at you I get fatter.

Life is full of beautiful things, for example you and your eyes.

I already have the astronaut suit, now just give me a space in your life.

There is so much peace in your eyes that my chaos is ordered in your eyes.

Treat me like an angel, I'll take care of showing you heaven.

I like you every day, but today is an exaggeration.

I love the combination of your eyes with your perfect smile.

I asked life for beautiful things to happen to me, and you happened to me.
Compliments for men that you should never say
Like women, a man could also be offended by a rude, vulgar or out of context compliment.
Always remember to be very subtle with these types of messages, do not become an ordinary and basic woman! Learn how to make him see you as the most special woman in the world.
The key is to think before you speak and avoid alluding to certain topics, if you want to make him fall in love with compliments for men .
rude compliments
You must be very careful when complimenting a man because it could be interpreted in a bad way.
Daring with rude or crude compliments is a bad idea if you want a guy to like you and make a good impression on him.
It's better to keep quiet than to talk madly! So if you don't have something nice for him, it's better not to disappoint him with uncomfortable or obscene words.
Compliments with explicit sexual connotation
You know well that there are compliments that exceed the limits and go from being a positive expression to verbal aggression or even sexual harassment.
These types of compliments are not sensual or anything like that; they are considered disrespectful and abuse trust.
Both men and women deserve a good verbal treatment, therefore, avoid resorting to phrases with double meanings or with sexual connotations.
Even more so, if you are just beginning a romantic relationship or want to captivate him.
Anti piropos
Even if your interest is not to flirt with a man and you simply want to joke around, you need to keep in mind that an anti compliment will not always be taken in a good way and can cause you problems.
If you are not going to give beautiful words, refrain from throwing compliments for offensive men and consider the integrity of the other.
Examples of anti compliments for men
Who was a fireman to grab your hose.

Who was cement to support that monument.

I wish you were the sun to give me all day.

Who was a vampire for you to stick that stake in me.

I told you I loved you just to make fun of you;

who is going to love you, skin with so many fleas.

Bet on love messages, love letters for your boyfriend or quality compliments! and conquer it with the help of language and its power.
If you want to know more about exactly what words to say to build a meaningful relationship with your crush or partner, check out Phrase Formula: 150 Ready-to-Use Sentences Any Man Will Fall In Love With You!
Surely you are wondering what you are going to find in this book and the answer is very simple, you will have a guide that will teach you everything from how the male mind works to phrases of sentimental clarity, reciprocal delight, immediate value, irrevocable attraction and much more.
On the other hand, if your intention is to know how to seduce a man and become an infallible seductress, you can complement the Phrase Formula with the Magnetic Desire Method.
Which is a complete course that will tell you the best techniques to make any man fall in love.
Instructions:
It is enough to follow instructions and manage to touch that switch in his brain so that you know how to drive any man crazy in love with you and have the power at your fingertips.
Knowing what men really want, what real men want in a woman or how to train a man to adore you , will be your best weapons to know how to influence a man's mind.
This way you will know the masculine desire in the open .
Don't waste any more time! Learn, put your knowledge into practice and, without hesitation, go to the best compliments for men as incentives to positively stimulate the sentimental relationship.