Next, you will find what you were looking for: the most daring and naughty truth or dare questions for my boyfriend.
If your goal is to get out of the routine and take the relationship to another level, this game is ideal to achieve it!
Not only will it give you the opportunity to have crazy fun, as a couple, but it will also allow you to experience sexuality from another point of view.
Will you dare to challenge the hottest game? Find out at once!
Truth or dare questions for my boyfriend, will he pass the test?
Will it pass the test of truth or dare questions for my boyfriend? Will he reveal all his secrets and execute all the challenges?
Define the rules of the game and that's it! Remember that the goal is for both of you to have a pleasant time and refresh the relationship in a different, entertaining and, why not, pleasant way.
If you want to know the characteristics of good communication, read this article of characteristics.co
true or…
If you could change anything about your body, what would it be?
What's the craziest thing you've done for love?
Tell me about your first kiss.
When was the last time you dreamed of me?
Confess me one of your secrets.
Have you ever been caught in a compromising situation?
Have you doubted your sexual orientation?
What kind of underwear do you prefer?
If you ran into your ex at a party and he asked you for a kiss, would you give it to him?
If you had the opportunity to go out on a date with a famous woman, who would you choose?
What is your most desired sexual fantasy?
Would you dare to tell me some details of your first sexual experience?
Have you been unfaithful?
Have you been attracted to any of your friends?
Have you had or would you like to have a threesome?
What is the strangest place where you have been intimate with someone?
If you were invisible for a day, what mischief would you get up to?
Do you think I'm sexy?
Do you like to provoke or be provoked?
Name 5 parts of my body that you would like to kiss.
Have you ever felt uncomfortable in privacy?
Which animal do you identify with?
At what age did you have your first kiss and with whom?
Which celebrity do you think you're obsessed with?
Dry, damp or wet?
Standing, sitting or lying down?
What is the most sensitive part of your body?
Have you ever felt harassed by a woman?
Do you have any fetish that you want to confess to me?
Do you like casual sex?
What is the first thing you see in a woman when you meet her?
What is your biggest insecurity when you are in privacy?
Do you think you're good in bed? Why?
Have you kissed someone of your same sex?
What would you like to do right now?
Challenge!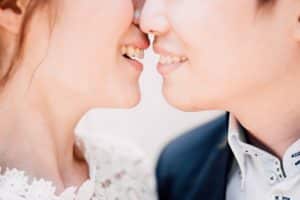 Dance erotically for a minute.
Give me a massage while you describe a perfect sexual situation for you.
Wear my lingerie for an hour.
Take a picture and send it to me on Whatsapp.
Give me a two-minute kiss anywhere you want.
Take off 4 pieces of clothing that you won't be able to wear again for the rest of the game.
Choose a part of your body to pass an ice cube to.
Take my hands and show me how you like to be caressed.
Do 20 squats in your underwear.
Tell me in one sentence what you feel when you get excited.
Pour me whipped cream wherever you want and then eat it.
Make a compromising post on Facebook that involves me.
Kiss me and sing your favorite song at the same time.
Whisper something in my ear that makes me bristle and shiver.
Make me an indecent proposal.
Change, for three hours, the profile photo of your favorite social network for a photograph where we both appear.
Ask me 3 intimate questions.
Fix me something to eat in 10 minutes.
Let yourself make up and dress by me.
Imitate me for 5 minutes.
Mention four words that make you explode with pleasure.
Make a list of the parts of my body that you like the most and justify your answer.
Go outside, for a few seconds, in your pajamas.
Put a blindfold on your eyes and guess what I'm doing.
Choose the clothes you want from my wardrobe and dress me as you wish.
If you had fun reading the "truth or dare questions for my boyfriend", imagine what it will be like when you are playing with your partner!
Changing the couple's routine is healthy for the relationship, so learn about the benefits of smiling with this article from naturisima.org
More Truth or Dare Question Options
Truth?
If you want more options of «truth or dare questions for my boyfriend«, find the best ones below:
How long have you been without a shower?
You sing in the shower?
Do you talk to yourself out loud?
How was your first kiss?
Which animal do you identify with?
Do you love your pet more than any person?
Have you done things drunk that you don't remember the next day?
What movie would you choose if you could make it your life?
Tell me what you would do if you were the opposite sex for a month.
What language do you find more sensual?
What would be your power if you could be a superhero?
When have you felt insecure about yourself?
What is the most childish thing you still do?
What would you do if you were invisible for a day?
Challenge!
If you want to continue with truth or dare questionsyou will find more alternatives to have fun together with the challenges.
Leave the monotony aside and have fun!
Do a sexy dance for 20 seconds.
Give me a kiss on the part of my body you want.
Choose an area of ​​your body where you want my tongue to pass.
I dare you to turn me on with just one finger for 10 seconds.
Use my hands and show me how you like to receive oral sex.
Give me an exciting massage for 20 seconds.
Take a sexy photo and send it to my cell phone.
Run your tongue down my back.
Take a shot of tequila from any part of my body you want.
Call some unknown number and sing happy birthday.
Hug the first person you meet on the street.
Take an embarrassing photo of yourself and post it on your social media.
Go around 10 times and try to walk in a straight line.
Put your shirt inside out.
Know the importance of the word love and dedicate whatsapp messages to your boyfriend and you will know how to make a man happy.
Discover more options for original love dedications and also try fun questions for your partner and questions to improve your relationship. Get out of the rut!
Now if he refuses to answer these "truth or dare questions for my boyfriend» or does not meet the challenges, try the daring questions for your boyfriend.
For both cases, prepare some energetic shots or have a bottle of good wine ready, and for each denial, they should take a sip of one of the two drinks.
Surely this strategy will raise the temperature even more and ignite your desire!
If you want more variety of questions, I invite you to read "99 questions to get to know my boyfriend better", the most complete compilation!
In addition, also try 200 fun questions for your boyfriend and if your purpose is to know how to seduce a man, be sure to consult the techniques of the most effective and practical course: the Magnetic Desire Method.