If you want to know what to do to win back the love of your ex boyfriend; Do not worry! Below you will find the best tips so that you can captivate your ex partner, again, with intelligence.
It is no secret to anyone that ending a romantic relationship is synonymous with sadness, melancholy, crying and emotional breakdown; and, even more so, when we think that said relationship deserves a second chance.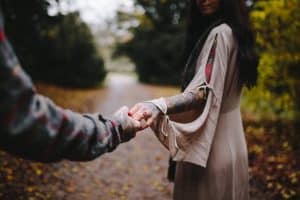 Take careful note and put your reconquest plan into action!
Step 1: 30 days of solitude
This is the first step in knowing what to do to win back the love of your ex boyfriend!
Before making any decisions regarding the future of your relationship with your ex, it is very important that you consider spending at least 30 days alone.
This way, you'll have time to reflect on the causes of the breakup and give your ex space to do the same.
Once this period of time has passed, in case he hasn't contacted you, you can begin to question what is the best strategy to approach him without giving him the impression that you are desperate to return to his side.
Take advantage of loneliness and analyze why you want him back, is it dependency or is there really a strong feeling involved?
Step 2: Learn to value yourself more and strengthen your self-esteem
Rethink your life, invest time in yourself, get to know yourself, it's time to give yourself the value you deserve!
You will see that if you work on self-love, you will reflect yourself to others as a safe, confident woman who does not depend on anyone to be happy.
When you understand that you deserve the best, in all aspects of life, you will be ready to know how to get your ex back or start a new healthy and stable relationship.
Step 3: Change your look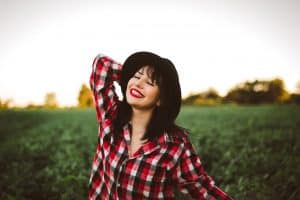 What to do to win back the love of your ex boyfriend, it's simple, renew your look!
Remember that men are very visual; therefore, if your ex perceives any physical change in you, he will be very interested and want to know more about your life.
A subtle change in hair or a different style when it comes to dressing, will make a difference!
Step 4: Make yourself look like a challenge
In case your ex boyfriend wants to establish some kind of contact with you, stay in control and do not agree to continue the relationship right away.
While you don't want to push yourself too hard, you do need to be cautious and take the reconciliation stage in stride.
The idea is that he sees you as a difficult challenge to achieve; it is a matter of adding a little mystery to the matter, allowing him to rediscover you again and try to always keep him on the lookout.
Step 5: What to do to win back the love of your ex boyfriend, arouse his curiosity!
To conquer the love of your ex and know how to arouse feelings of love in a man, you must arouse his curiosity and thus you will be able to know how to drive any man crazy in love and arouse his curiosity to the fullest; but how to do it?
It's easy! Explore your skills and perfect them, attend courses that allow you to enrich your knowledge, bet on reading so you never run out of interesting topics of conversation.
As well as create social links that contribute to you, practice some sport and never forget: to look interesting and keep him curious, you must be interesting!
Work on it and you will see the magnificent results; the novelty stimulates his mind and so you will know how to influence a man's mind!
Become the improved version of the woman he fell in love with!
Step 6: Spend time with other people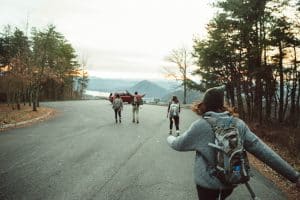 Let your ex know that your life doesn't revolve around him and that you don't lack friends to have fun with.
This will indicate to him that you are still available to start a relationship and, if he wants you back, he must take action on the matter, promptly, because you are not going to wait for him all your life.
The simple fact that you socialize with single people will be reason enough to call his attention and invite him to recover you and, therefore, to the relationship.
To learn about the importance of having friends, read this note from pamplonaactual.com
Step 7: Casually initiate contact
You know him better than anyone! What to do to win back the love of your ex boyfriend It's nothing from the other world.
You just have to pay singular attention to the details, especially when you start the contact stage.
Try that at first the meetings take place casually; that is, frequent the places you like, attend events that interest you or plan a meeting with friends you have in common, and wait for the right moment to activate your plan.
The first contacts are essential, so do not spoil them; remember that it is your last chance and you must know how to risk it to achieve your goal.
Step 8: Going on a Date

After the first meeting, try to arrange a formal date in a quiet place, where you have the opportunity to talk about the past and the possibility of a future together.
You will already know that in war and in love all is fair, so use all your weapons to seduce him a second time.
The advantage is that you already know what their weaknesses are and you can turn them into your best allies.
The day of the "first date", impress him! dress sexy, use a good perfume, look different and show him that you are a unique woman and show him that you know how to get him to see you as the most special woman in the world.
Step 9: Apologize
It is always a good time to recognize our mistakes and learn from them; Plus, it's an act of humility and maturity that your ex will appreciate.
Put aside pride and the past, only then can you live happily in the present and build a relationship based on communication and balance.
If you want to know why it is so difficult to accept our mistakes, read this article from lanacion.com.ar
Step 10: The end can mean a new beginning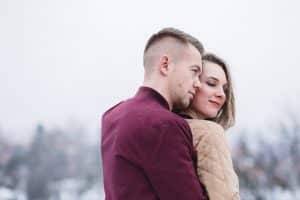 It's a fact! There are second chances and, sometimes, they are the best.
If both you and your ex decide to win each other back and rekindle the flame of love, don't make the mistake of continuing the relationship where you left off.
Start from scratch and recognize each other as if it were a new relationship!
What to do to win back the love of your ex boyfriend, it's already solved! Now complement with the fabulous Reconquest Method and that's it, you'll have his heart again!