Are you puzzled because your relationship has ended? The good news is that there are effective tips that will help you know what to do to win back the love of your ex partner.
Love stories don't always have happy endings; in fact, sometimes they end so unexpectedly that we are left with the distaste of what could have been and was not.
Would you like to know the 7 tactics that will make you know how to get your ex back and get back his heart that you thought was lost?
Read on and don't miss any of them!
1. Act with emotional intelligence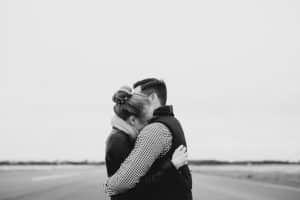 Before you impulsively seek him out and beg him to get back together, take a few days to think!
Reflect, question yourself and give your ex the opportunity to do it too; only then, both can make the best decision.
The ideal is 30 days of solitude, in which you will be able to discover your true feelings and intentions regarding your future love life.
This period of time will favor you to act with emotional intelligence.
To learn more about emotional intelligence, read this article from psicologiaymente.com
2. Don't harass him
Control yourself! Do not harass him for any reason, do not call him or send him messages every five minutes.
It is normal for you to feel sadness for his absence, but if you do not give him the opportunity to miss you, it will be more difficult to reach an agreement and win him back.
The key is to keep a distance to clarify ideas and feelings and, therefore, avoid making hasty or wrong decisions.
3. What to do to win back the love of your ex partner: Change!

To make your ex fall in love again, you must necessarily change!
Although it is very important that you renew your appearance, your hair or the way you dress, there is something that is triply essential, and that is inner renewal.
Once you manage to transform yourself and value the good that is in you, you will be able to ask yourself what to do to win back the love of your ex partner and, best of all, you will have all the tools to build a healthy and balanced relationship.
4. Focus on you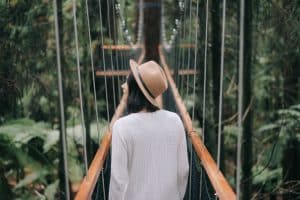 Share with your friends, go to the spa, pamper yourself, go for a walk, recover your identity! Breathe new air, meet people, don't be shy, always keep a good attitude.
And, finally, when you have shown yourself that what you feel for your ex-partner is true love and not dependency, look for it!
When the time comes to win him back, he won't hesitate to come back with the new version of you: confident, mature, ready to start from scratch with the best attitude and thousands of new things to contribute both to him and to the relationship.
5. Focus on seducing him again
Use all your weapons of attraction to know how to seduce a man, help yourself with the Magnetic Desire Method and you will see how your ex falls at your feet again.
A simple look, a mischievous smile or a garment that highlights all your beauty, will be decisive when it comes to making him fall in love.
Make yourself look like a challenge, do not let him imagine that you are available to him whenever he feels like it; and, very important, keep him waiting and eager for you.
This way, what to do to win back the love of your ex partnerIt will be an easier process.
6. Approach strategically
Try that, at first, your meetings are casual; but take every opportunity to make a visual impact, so never neglect your appearance.
You, more than anyone, know what places he frequents, so go too! Surprise him with a good change that does not go unnoticed and you will surely arouse his curiosity.
This way you will know how to drive any man crazy and awaken his curiosity of love for you.
What's more:
if you want to understand what to do to win back the love of your ex partnertrust your charms but flirt very delicately!, because if you give him the wrong signals, he will interpret them in such a way and you will lose your chance to captivate him.
Take care of your verbal and body language, dominate your emotions and generate a feeling of trust, so you will know the importance of body language to seduce.
When you feel that it is the right time, propose to have a more intimate meeting where you can give way to dialogue.
For this, know the keys to a healthy relationship or marriage, in this article from renuevo.com
7. Reconciliation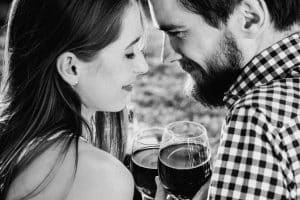 Finally, they must give way to reconciliation, which means forgiving from the heart and having a serious conversation that allows them to examine their history as a couple.
Communicate your feelings without fear and listen carefully; This talk is decisive and crucial for the future and well-being of the relationship.
If you liked the tips to know what to do to win back the love of your ex partner, surely you are interested in knowing the infallible Reconquest Method, Find out and you'll know how to make him fall in love for the second time!