February 14 is the perfect excuse to celebrate love again with the man of your dreams; It is the day where lovers meet, hug, kiss and remember the reason why they decided to choose each other. Would you like to know How to spend an unforgettable Valentine's Day with your partner?
Read on and discover how to drive any man crazy and arouse his curiosity on a special day!
romantic balloon ride
In case you and your partner are not afraid of heights, a balloon ride is an excellent alternative, you can have a unique and unforgettable Valentine's Day.
Plan everything carefully and book in advance so that everything goes perfectly and you can celebrate love in style!
I assure you that it will be a very exciting experience and the relationship will be greatly strengthened. You'll literally be on cloud nine with this kind of romantic plans!
There are many romantic plans designed exclusively for this special date, do not miss the opportunity to surprise him and make him fall in love in the best style with a touch of authenticity.
if you were wondering how to spend an unforgettable valentine with your partner, this is an excellent option!
Outdoor dining under the stars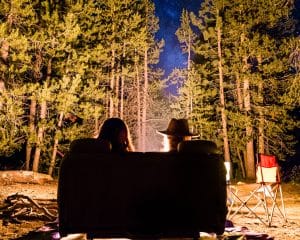 Find a beautiful and safe place, it can be on the outskirts of the city. Check the weather forecast before you go out and make an excuse so he doesn't figure out where you're going.
Surely when they arrive at the destination you will be very surprised! It will be like a date-night picnic that both of you will enjoy as the ideal couple What are they.
Do not forget to bring delicious food, sandwiches and a bottle of wine to celebrate love, it is a very romantic plan and a fantastic idea that will allow you to live a different day of love.
It will be a perfect occasion outdoors and under the stars. They will have the opportunity to chat and reminisce about old times while being in contact with nature.
Now how to spend an unforgettable valentine it will be easier than ever because you have the best alternatives to impact the mind of the man you love.
special massage at home
Why don't you cheer up on Valentine's Day and give your boy a good dose of relaxation and sensuality? You don't need to be a professional masseuse to stimulate all his senses and make him shiver with pleasure.
Take note of the following recommendations and exceed all your expectations on this important date for couples.
To massage your man's body, use a pleasant-smelling cream or oil, there are many options on the market, choose the one that best suits your needs.
Choose the right moment and set the scene with dim lighting, warm colors and temperatures, soft music, and incense with aromas that incite romance.
Do not lose, for any reason, contact with your skin. Concentrate, breathe slowly and convey sensuality, tranquility and harmony!
The touches and movements must be very soft and delicate, in order for it to be a pleasant experience. Your hands should be completely fused with his body.
Try combining massage with short love phrasesIt will be a magical day for both of you!
In the same way you can take a look at the text of governmentofcanarias.org, with which you can guide yourself much better in the application of relaxing massages.
How to spend an unforgettable Valentine's Day: Plan a day full of surprises
Do you want your partner to have the best Valentine's Day of his life, but you don't have many ideas? Do not worry! Here are some tips to inspire you and plan a Valentine's Day full of surprises.
Prepare a delicious breakfast
A delicious romantic breakfast will earn you thousands of points with the man of your dreams, start his day recharged with energy and love.
You will already know that the elaboration depends on the tastes of your partner. Ingeniatelas so that all foods are balanced as well as exquisite and appetizing! Do not overdo it with sugar, flour and fat.
Try to have red fruits for breakfast to decorate the plate or prepare some heart-shaped pancakes to give the surprise a special touch.
In addition to this, you can add a message of love to make him feel like the luckiest man in the world, he will never want to lose you!
Do you want to keep learning about how to spend an unforgettable valentine? Keep reading and do not lose sight of any details!
For example, you can read the article from bbc.com and thus know which foods favor more romance and passion.
love news
What if you leave him all over the house news or messages to make a man fall in love? It will melt with love!
Think of strategic places such as the bathroom, the bedroom, the mirror, the TV or PC screen, the kitchen, etc., you more than anyone know which are the spaces of the house that you frequent the most, make him very happy with each one of them. your short love verses.
Let your imagination fly and design stylish news!
sunset together
Sunsets are more beautiful when we are in the company of the person we love.
Whether on the beach, the town, the city or near a river, the important thing is that they dedicate themselves to enjoying the tranquility and warmth of a sunset.
It is a perfect option for those who love nature and the simple details of life!
The idea is that together with your boy they rediscover love, hold hands, walk together slowly and celebrate Valentine's Day in a simple but unforgettable way.
Remember to put aside the cell phone or any distractor that can interrupt the romantic moment.
unforgettable evening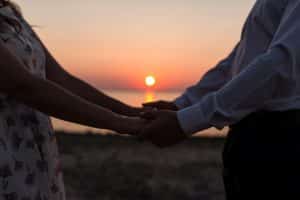 How to spend an unforgettable Valentine's Day and give the couple unique moments full of sweetness, love and, of course, sensuality?
Consider the possibility of an evening that he will remember for the rest of his life, invite him to spend a night full of satisfaction!
You could start with a light dinner prepared by you, a delicious drink or wine to warm up, you could also add a massage with oils that awaken their sensuality and the rest is up to you!
Recreate a romantic atmosphere, look beautiful and radiant, remember that the female body language is an important factor.
Choose well the clothes you will wear that day, show a little skin and make yourself desired, seduce him intensely with Compliments of love and let male desire uncovered!
You have everything in your favor to have all the power over his mind and awaken all his instincts; To achieve this, you only need to know the techniques of the infallible Magnetic Desire Method and follow them to the letter.
I assure you that this day of love will be more than unforgettable!